Kim's Convenience: Season 1
(2016)
Where to watch
Subscription
Buy
You might also like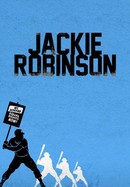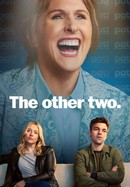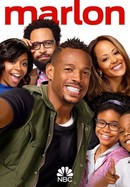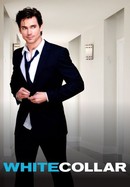 Rate And Review
Kim's Convenience: Season 1 Photos
Audience Reviews for Kim's Convenience: Season 1
Paul Sun-Hyung Lee and Jean Yoon and Andrea Bang carry this show .

Aha this Season is great! Absolutely love Mr Kim! Great dad jokes and just lovely silliness!

Kim's Convenience is a wonderful sitcom about the immigrant experience in Canada. Though it boasts a terrific ensemble cast, it's Paul Sun-Hyung Lee's "Appa" who steals the show with one of television's very best characters. After a near perfect first season, the show does lose a bit of steam as it goes along -- and sadly was canceled before it got a proper conclusion -- but the heart of the show never waivers from start to finish.

Kim's Convenience is a sitcom about a Korean Immigrant family in Canada trying to run a family business and deal with issues of raising 1st generation children, battling social issues, and modern life. The strength is in the writing and in the strong characters. Simu Liu, who went on to play Shang-Chi, is very good as the oldest son of immigrant parents. The show provides a light hearted and sincere look at a lot of social issues, like the pilot episode "Gay Discount". This is a good time.

I am astonished at the great reviews this show has. The script sounds like its written by a 10 year old and the story premises are weak, predictable and not funny at all. Wanted to love this show but just couldnt take any more of it after the 5th episode.

Paul Sun-Hyung Lee and Jean Yoon are brilliant and, although there are other good performances in "Kim's Convenience," the two leads really carry the show. I often wish it had been written with more depth as a dramedy instead of as a mediocre sitcom. I'm sure most of the cast would have been up to the task and, given the genius of Yoon and Lee, it feels like a squandered opportunity. Another thing I find disappointing about the show is that Simu Liu's character is written with very few likable traits. He never goes out of his way for anyone and it's hard to understand why anyone else on the show would want to be friends with him. Lastly, I find myself cringing at the jokes written at the expense of Terence. The character played by Michael Musi seems to be on the autism spectrum and his tendency to take everybody literally and inability to pick up on social cues are supposed to be funny. Are we still making people with disabilities the butt of jokes this far into the 21st century?

This is a sheer delight. As a budding cranky old man, Appa is my new hero.

Fantastic show with amusing storyline's and a great ensemble cast. I only recently discovered this and have already binged all 5 seasons. Very well done the writers rarely missed a mark and the cast were flawless

Fresh and entertaining comedy about an adorable array of characters.

im viet but i guess asians have a lot in common. this show is relatable, heartfelt, i want to show it to my parents.
See Details