Last Man Standing: Season 5
(2015 - 2016)
Where to watch
Buy from $1.99
Subscription
Buy from $2.99
Buy from $1.99
You might also like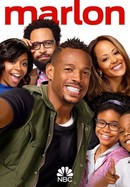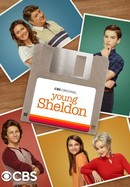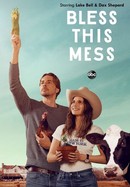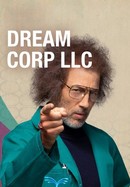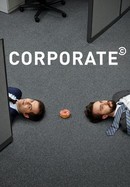 Rate And Review
Last Man Standing: Season 5 Photos
News & Interviews for Last Man Standing: Season 5
There are no critic reviews yet for Last Man Standing: Season 5. Keep checking Rotten Tomatoes for updates!
Audience Reviews for Last Man Standing: Season 5
A fantastic family driven show that albeit may sway towards Conservative values, it nonetheless bridges any gaps with other belief platforms (and accomplishes this in a funny, witty and intelligent way!).... Its cancellation came as a shock to many including myself, however it is little surprise that its revival came out swinging with the same magic that made it popular with many of us to begin with! Excellent work from the cast and crew!!!

This show continues to be hilarious. The writing is on point. The have hilarious and stupendous performances especially Tim Allen, Nancy Travis, and Hector Elizondo.

Absolute trash. Not funny, not clever, not watchable. Avoid at all costs.

Who doesn't love Tim Allen? This show is nearly as good as Tool Time and gets better with every season. It's funny and wholesome.

I don't go out of my way to watch this, but I keep seeing it while spending time with others who are watching it, and it has grown on me. Tim Allen is a funny guy. I enjoyed watching him years ago back in Home Improvement. The people playing opposite him in this are pretty good matches. Witty, clever dialogue gets thrown back and forth in a mostly good-natured way. Occasionally, Tim's character Mike Baxter has some political commentary which I can't help but suspect reflects Tim's own views; I don't mind it at all. It's light-hearted family-friendly content, good for lightening any stress in your day. This show is also a great advertisement for moving to the state of Colorado, where you'll find happy families like this with beautiful daughters and fun places like a sporting goods store to work or shop, and diners with good pie and cute waitresses in cute outfits, and best of all, marijuana is legal, which is great if you have a child with multiple daily seizures or someone else in your family with a health condition that can benefit from medical marijuana. I like how some of the characters from Home Improvement have been included in this; adds to that family feeling. When little Boyd gets hyper, the family is divided on how it should be addressed. I really appreciate that the family cared enough to try alternative options and Boyd's mother, Kristin, was willing to let them try even though her first instinct was to just give him adhd meds. I love that they found a combination of other things that helped, including exercise, etc, and ultimately Boyd wasn't medicated. I like this because I think so many children in America are overmedicated. The parents I talked to about their kids' adhd meds (while trying to figure out what to do with my own child's attention issues) told me there are unpleasant side effects. Sure, their kid can concentrate better in school on these pills, but they don't enjoy the side effects, and what of the long term consequences of the meds? Interestingly, Mandy takes the ADHD meds and they help HER; after a childhood of low grades she is finally doing well in college and able to concentrate. Although Last Man Standing touches on the occasional topic du jour once in a while, mostly it's just light-hearted good entertainment, and most of the subject matter is more everyday.

Easily the best comedy currently on TV. Tim Allen has another super hit.

It's just not funny or good.

I do not like the Tim Allen character and do not like the son in law. 2 of the characters were replaced with worse actors. There are good female characters .