Light as a Feather: Season 1
(2018)
You might also like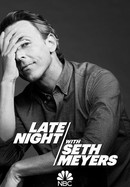 Late Night With Seth Meyers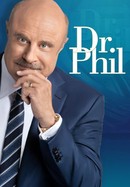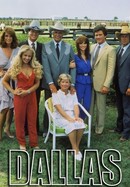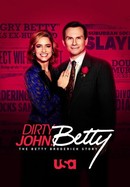 Rate And Review
Light as a Feather: Season 1 Videos
Light as a Feather: Season 1 Photos
News & Interviews for Light as a Feather: Season 1
Audience Reviews for Light as a Feather: Season 1
While this isn't the best show in the world, it was definitely entertaining! I like the storyline, and a few of the actors are decent. I will say however, that it was pretty predictable and that I had a completely different plot twist that would have actually been better. And there is a lot of cliches concerning relationships. But thats not why I was watching the show, I was watching it purely because it was fun to watch. If all shows had everything we wanted in them, we would never have those shows that stand out as favorites. So for me, it was fun to sit back and relax rather than getting so into a show that I can't think about anything but that.

Light as a Feather takes many notes from previous horror and mystery tropes such as Final Destination and Truth or Dare but still makes the series interesting. With more character development and more story, it makes it more interesting to watch how it all unfolds. Overall, it was a very good and fun first season.

SPOILER: Finding out Peri was behind the deaths and was evil was probably the biggest plot twist I've ever seen in a TV show. This a great show. Sometimes the characters can be annoying, but the acting and writing is so good. It's a unique story too. 11/10

I think it's niceee, honestly can't wait for season 3

A group of teenage girls must deal with supernatural fallout stemming from an innocent game of "Light as a Feather, Stiff as a Board" when they start dying off in the exact way predicted. Stars: Liana Liberato, Haley Ramm, Brianne Tju Haley Ramm is a fine actress, as is Liana Liberato and Brianne Tju . The trio are just wonderful. Consider Light as a Feather a throwback to the easy, breezy days of '90s horror (think Scream, or even The Faculty), when audiences paid for a good scare that came with an expiry date. There's no need to obsess over key moments or nitpick every frame of Light as a Feather. (That's right, no rewinding required!) It's not exhausting to watch, but you get a thrill nonetheless. The triumph of Light as a Feather, stripped down, is that it allows for a brief escape from the scarier reality you might be living in . If you like your teen soap operas with a dark twist, this series may be for you. More, please. 8/10

I love this show. It has a lot of suspense which makes the show even better. Thank you hulu and Awesometv for making this wonderful show. Please come out with a season 3. I cant even imagine what it will be like.

This show is so badly written and acted it's funny.

I binged this with my friend and I have to say, it was surprisingly good. I expected a cheesy "scary" tv show almost like the movie truth or dare. However the show seems to really shine for such a small show. It dove into pretty deep topics like grief and drugs. It's not very scary, but what can you expect with a tv14 show. A definite must see for teens in my book.

This show was more awkward than the third time I got the clap. Unlike the clap, penicillin won't make it go away.

Its a little slow in the beginning but picks up and adds depth and becomes very entertaining.