Little Fires Everywhere: Season 1
(2020)
You might also like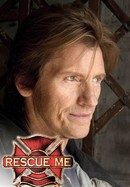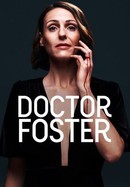 On Becoming a God in Central Florida
Rate And Review
Little Fires Everywhere: Season 1 Videos
Little Fires Everywhere: Season 1 Photos
News & Interviews for Little Fires Everywhere: Season 1
Audience Reviews for Little Fires Everywhere: Season 1
Though I think I understand the motivation for changing characters and plot arcs, I prefer the book which is messier and left me more ambivalent. Nevertheless, the series is more thoughtful and engaging about real things than most television options out there. If you are looking for a thoughtful drama about parenting, particularly motherhood, privilege, unconscious biases, and class this would be your thing.

Ng made some changes with the producers for this production, but nevertheless, like the book, it remains an emotional conundrum and an important avenue for revealing unavoidable truths.

It was an absolute masterpiece. It had a believable storyline and characters that you could root for. In the end you felt bad for everyone because it wasn't anybody in specifics fault. It shows that society can bring down families and cause little fires everywhere.

Bad story, boring characters that would never exist in real life. Everybody is unhappy, make each other unhappier, and make a big deal of out of everything. You won't find anyone to root for.

It was amazing, and I can't wait for season 2!

""I started this company to change the way all women are seen in media," Witherspoon said... Reese Witherspoon's media company, Hello Sunshine (Little Fires Everywhere), has been sold to a firm backed by private-equity giant Blackstone Group. Terms are not disclosed. According to the WSJ, which first reported the deal, it values the company at about $900 million. The new media venture Blackstone is backing will be run by former Walt Disney Co. executives Kevin Mayer and Tom Staggs, with Hello Sunshine as its first acquisition." via Deadline, Nellie Adreeva You guys paid WAY too much. I think you could've gotten Quibi (and some good content) for a good deal. Good luck with that "women-focused" media, though ;)

Van pasando los capitulos esperando que termine siendo buena la serie, pero la trama nunca explota su potencial. Cargada de argumentos politicamente correctos y gestos contra racismos, que en ejecucion se ven forzados. (vistas 1)

From the story itself right down to the amazing acting (not just Washington's and Witherspoon's, but Jackson's, the children, everyone!), this is a must watch. I've read it's somewhat different to the book, but I believe the screenwriting was amazing. The last episode left me almost crying and wondering what would happen to the characters, just as a good book would do.

It started well but it soon became apparent that the storyline was nothing more than the statement of a politically issue-motivated apologist. The complex relationships were developing well before the story was brought to an abrupt and wildly unrealistic halt

Another one of those with (suspiciously?) good reviews from critics but not the public. I'm with the real people -- awful stuff. People responsible for this series must hate children, teens, mothers, fathers, families. Shame on Reese.