Little Voice: Season 1
(2020)
You might also like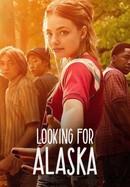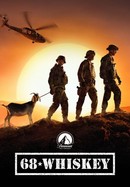 Rate And Review
Little Voice: Season 1 Videos
Little Voice: Season 1 Photos
News & Interviews for Little Voice: Season 1
Audience Reviews for Little Voice: Season 1
Phenomenal!! So sorry that it wasn't picked up for Season 2. Brittany O'Grady has an amazing voice and was great as Bess. The supporting cast was really good. I absolutely loved this show!!

I am not the target audience for this, but it's a lovely little show with some terrific songs.

Bagus nih tentang musical

I was super excited for this show because I love Sara B's music and Colton Ryan is one of my favorite broadway actors. And well it was decent. Considering they didn't have much time across 10 episodes to dive into a bunch of plots I think they did well. The best parts were seeing Bess develop and become a more confident musician. I loved watching her brother too, and the ups and downs of their family. The parts I didn't care for were the love triangle. She didn't really have crazy romantic chemistry with either boy, which made it hard to care. Ethan had little personality and wasn't even interesting as a friend to Bess. Every time he left the show I would immediately forget about him. Sam was a good friend for Bess but I didn't really buy their romance, and we honestly didn't learn to much about him, it just happens that his dialogue was more entertaining than Ethan's. The lesbian story line was fine, Prisha is a so-so character. I love a coming out story but eh felt like they didn't know what to do to make it stand out among other gay plots like Supergirl, Love, Simon, 13RW, etc

Everything about this screams Sara Bareilles (if you know her taste and style too well, that is). The music is incredible and accompanies the plot perfectly, Brittany O'Grady makes Bess empathetic, kind and strong. All the characters are a little too perfect, and all the conflict is a little to easy to resolve, but overall a very nice watch.

Loved this series. Beautiful characters, meaningful story lines, and music that is balm for the soul. It's rare to find a series that both my husband and I enjoy together. This is one of these shows. It will give you faith in humanity again.

Maybe these critics have too refined a taste for me to understand because I loved every moment of this little show. The music is extraordinary, now put on repeat in Spotify, the acting is top class and so is the story. I sincerely hope to see a second season of this little gem.

The story itself is not new but there is likability with its music that makes you not want to skip it. You'll love the location because it's New York. With all the music, family, and love struggle of Bess, you'll still root for her especially with Louie(The King of Broadway) on her side.

Little Voice is a beautiful story about music, life and love. It's New York City, hope, Broadway, disappointment, struggle, love and muse. But it doesn't stop there. Much of the music written by Sara Barellas and preformed by Brittany Ann O'Grady had me enjoying the show when I wasn't watching. It was on my walks, with my kids, in my home, on the road and in my head. Of course there's a little cheesiness in every episode, but hey, it's TV and in the end it left us and may leave you with with a warmer heart.

Refreshing and a welcome diversion from the news cycle. The series hits a number of issues without getting deeply into them, and that's kind of how life is - not enough time.