Living Biblically: Season 1
(2018)
You might also like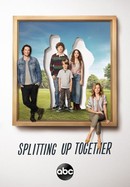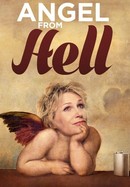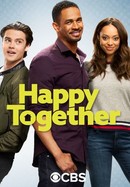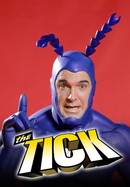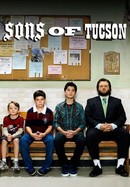 Rate And Review
Living Biblically: Season 1 Photos
News & Interviews for Living Biblically: Season 1
Audience Reviews for Living Biblically: Season 1
Funny! Couldn't stop laughing. Loved the characters and the message. Family friendly and refreshing. Well done.

Binged watch the entire show one day whilst in a somber mood and honestly found the series engaging, uplifting and simplistically funny :) Whilst I'm very aware this isn't the comedy show of the century, in some cases the awkward jokes that fell flat or the odd plot aided the show in becoming a show I'd definitely re watch on days I want to watch a stupid comedy show to raise my spirits. It's a show where I don't have to know everything to get it the joke and that even if its not 'comedy genius' even it's purely unfunny moments, were so unfunny that they themselves became 'funny' :)

luv this show makes me happy look forward to this every week

Haven't laughed this much in a long time. Topics covered were relatable to anyone that has tried to apply the Bible to his/her life. Sad it was taken off the air, but not surprised. Most TV execs are only interested in pushing progressive shows.

I think it's well written and funny. Sadly... It won't make it to another season...

I've enjoyed the show. Yes, it's flawed, but it is also sweet and makes one think about how we choose to live. The example of someone taking a difficult stand, without support from friends or family, and sticking with it can be applied to so many life situations.

While the show does tend to play it safe with the types of comedy it sticks to, the concept is fresh, the jokes come from a new angle, and the rabi and the priest could have their own show. It definitely has promise that I hope it gets to fulfill

As a pastor, I find it refreshing that this topic is being handled so well. Other than episode 2 (which contained a ridiculous amount of cussing), I think the writers are tying to explore the theme honestly. Well done.

Canned laughter assault. I did not last four minutes. It's offensive, not to faith but to the ears. (And here they would most likely have inserted some canned laughter) Do they have a surplus of canned laughter they need to use before the end of Spring? (Again) Love Big Bang Theory so much I'm able to overhear the canned laughter, however with Living Biblically they keep coming, 8 EIGHT times within the first minute. And that's why I only lasted for four minutes before I turned it on. Great idea but the constant mechanic, manic use of tinned laughter because they clearly think we are to dumb to figure out whats funny, is as... well to quote Blackadder, about as subtle as a rhinoceros horn up the backside! Door!