SEASON: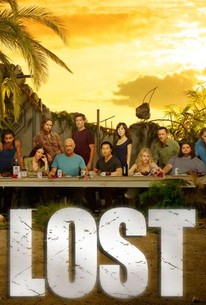 Tv Season Info
The survivors choose sides (Jack or Locke?) in Series 4, which spans nine days (Dec. 21-30, 2004) and opens with the castaways awaiting rescue by the offshore freighter crew. But when four strangers arrive on the island via helicopter, Jack (Matthew Fox) and others begin to question the intentions of their supposed rescuers: physicist Daniel Faraday (Jeremy Davies), cultural anthropologist Charlotte Lewis (Rebecca Mader), medium Miles Straume (Ken Leung) and pilot Frank Lapidus (Jeff Fahey). All four have a personal motive for coming to the island---and it soon becomes clear that rescuing the castaways is not their top priority. The primary objective of the freighter crew, sent by Charles Widmore (Alan Dale), is to capture Benjamin Linus (Michael Emerson) and bring him back alive. Some castaways, including Hurley (Jorge Garcia), Claire (Emilie de Ravin) and Sawyer (Josh Holloway), are troubled by Charlie's final warning about the freighter folk and decide to follow Locke (Terry O'Quinn), who has no interest in leaving the island, to the Dharma barracks. Sayid (Naveen Andrews) and Desmond (Henry Ian Cusick) eventually find their way to the freighter, where Desmond deals with strange side effects related to his travels. Upon their arrival, they are surprised to see a familiar face among the crew members. Long-gone Flight 815 survivor Michael (Harold Perrineau) has infiltrated Widmore's freighter and is acting as a mole for Ben. Off the island, frequent flash-forwards (first employed during the series-changing Series 3 finale) reveal six castaways do finally make their way home. The identities of the Oceanic Six, as they're dubbed by the media, are gradually unveiled throughout the season, as are the lies they told regarding the fates of their fellow passengers. They may have made it home safely, but it's certainly not a happily ever after for the Oceanic Six. It soon becomes evident that the island is not yet finished with them, and neither is Ben.
Audience Reviews for Lost: Season 4
Discussion Forum
Discuss Lost on our TV talk forum!