SEASON: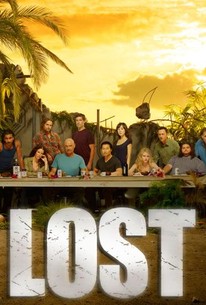 TOMATOMETER
AUDIENCE SCORE
Critic Consensus: Though it introduces yet more unanswered questions, Season 5 of Lost also moves quickly, covers more character development, and fleshes out its rich world further for hungry fans.
Tv Season Info
"When am I?" John Locke's chronological confusion sums up Season 5, which hopscotches dizzyingly between the 1970s and 2007 as it charts the Oceanic Six's return to the island and reveals important island secrets. On the island, Locke (Terry O'Quinn) is the new leader of the Others. But in L.A., he's dead, and his death plays a key role in getting Jack (Matthew Fox), Kate (Evangeline Lilly), Hurley (Jorge Garcia) and Sun (Yunjin Kim) to return via Ajira Airways. Sayid (Naveen Andrews) refuses to join his fellow former castaways, but winds up being escorted onto the Guam-bound flight by a bounty hunter named Ilana (Zuleikha Robinson). Ben (Michael Emerson) must return, too, to face judgment for allowing his daughter Alex to die. Their flight---with Frank Lapidus (Jeff Fahey) at the controls---is a bumpy one, but the final destination is indeed the island. Ben, Sun, Ilana and Frank remain fixed in time upon their return to the island, but Jack, Kate, Hurley and Sayid are flashed back in time to 1977, where they are reunited with Sawyer (Josh Holloway) and Juliet (Elizabeth Mitchell). After surviving a series of time-travel flashes, Sawyer and Juliet landed in the 1970s and forged a close relationship with each other and the Dharma Initiative, which also welcomes Miles Straume (Ken Leung). Meanwhile, Miles' colleague Daniel Faraday (Jeremy Davies) embarks on a time-traveling mission that introduces him to a nuclear bomb named Jughead and a young woman named Ellie. Both play prominent roles as the season progresses.
Audience Reviews for Lost: Season 5
Discussion Forum
Discuss Lost on our TV talk forum!