Love Is Blind: Season 1
(2020 - 2021)
You might also like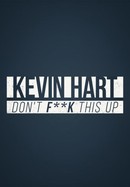 Kevin Hart: Don't F... This Up
Tiger King: Murder, Mayhem and Madness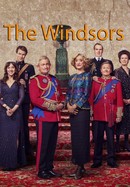 Rate And Review
Love Is Blind: Season 1 Photos
News & Interviews for Love Is Blind: Season 1
Audience Reviews for Love Is Blind: Season 1
According to Netflix's new top-10 ratings this show was #3 in the U.S. when I watched it (2020-03). Oh well. Viewing this has reminded me why I don't watch much, if any, reality tv. So hyperbolic. So melodramatic. Such lame dialogue. People cast for their looks and not much else (apparently). I was tempted to watch by some tangential glowing references in some of the podcasts I listen to. It's good to be reminded of past good decisions I guess.

This show was so melodramatic. It seemed like all of the people on the show were only on the show to be on TV. There was no real emotions there. It was manipulative, so fake.

i don't even know why i watched it in the first place. yeah i do agree love is blind, but they barely even knew these people lol.. anyway i am giving to it 3 stars because the couples are still together and it wasn't a complete failure

The plot was unique, it was entertaining for a reality show

Back in New Zealand, I avoided "reality TV" like the plague. I couldn't even sit through one full episode of a talent/'my story is sad please vote for me' show. But now I live in London. More importantly, now I live with Hannah: a little English girl whose taste in televisual stimulation I'll politely describe as basic. So when I walked into the lounge this morning and saw her watching some white guy and a hot black chick flirting either side of a dividing wall I thought, 'Waheyyyy, Hannah and I watch the same sort of stuff.' But as it turned out, Hannah wasn't watching one of those films. No, Hannah was watching Netflix's latest attempt at a dating show – Love Is Blind, hosted by Stevie Wonder. I'm kidding! I'm 99 per cent sure it's hosted by Jessica Simpson's ex. Anyway, the show seemed straight forward enough to me at first: A bunch of loveless strangers move into a house; apparently there to meet their future wife or husband. The boys are in one part of the house, the girls in the other. The twist? They don't get to see each other. Instead, they have to go into private rooms to talk to their prospective lovers through an adjoining wall (think of every gloryhole porno you've watched then take away the hole). Sound stupid? It is. But Hannah was already watching it when I entered the room so I decided to sit through it… for research purposes. The show proceeded like most of these shows do and bits of information about each character were given – so that I could pick favourites. Whilst I was still trying to determine if I hated hearing the pansexual black guy or the 24-year-old white guy talk more, the most unbelievable thing happened. One of the white guys hit it off with a black girl (that's not the unbelievable part – chill out). The unbelievable part was that he proposed – through the wall – and she said yes! I was fuming. 'This is the sh*t the anti-gay marriage community should be against instead,' I thought. But then I saw it. How happy Love Is Blind, a nonsensical, store-bought romance show, made Hannah. It was like watching a child who still believed in magic see her weird uncle pull a coin from behind her ear for the first time. So I did something for the first time too. I bit my tongue. Who am I to spoil the magic for Hannah? Come to think of it, I hope she doesn't read this.

There are several common signs of saying "No": 1) Their parents are not attending 2) S/he is crying and.. 3) Jessica has kissed before the pledge.

Does anyone also dislike Jessica!!! I think she's soooo disingenuous!!!

I'm not falling for their BS premise that romantic love is blind. The two strongest couples had strong physical attraction as well as emotional connection. Win win. The dating process was very interesting to watch. I love the idea of learning personality first then the physical second. But the majority understandably have physical preferences that can't be overridden so easily. Oh and a two month timetable to the wedding is ridiculously short. You brought them together now why not let it simmer for a year and evolve more naturally.

To me, it seemed this experiment came off forced in terms of time. I get the premise, but the way this was done just wasn't a viable process to prove their hypothesis if love really is blind. Cramping everything into one month, even if it's unscientific, was good enough for reality TV.