You might also like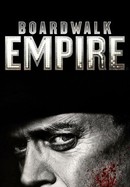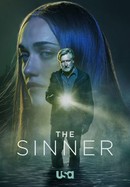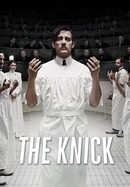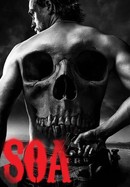 Rate And Review
News & Interviews for Luther: Season 2
Audience Reviews for Luther: Season 2
Season two of 'Luther' is just as great as season one, despite being two episodes shorter. Idris Elba remains outstanding in the lead role. Ruth Wilson (Alice) doesn't feature as highly, while Warren Brown (Ripley) is likeable once more. Saskia Reeves (Teller) isn't involved, which I'm happy about; nothing personal whatsoever, I just didn't enjoy her character in S1. Dermot Crowley (Schenk) has a bigger part, which I'm a fan of. As for newcomers, it's a tad iffy. I like the acting of Nikki Amuka-Bird (Gray), but her role isn't written all that well in my opinion - despite Gray's objectives, she comes across annoying which I assume isn't intentional? If it is, that's weird. Elsewhere, Aimee-Ffion Edwards (Jenny) is solid but David Dawson (Toby) & Co. aren't interesting, but at least the storyline that they are involved with is. Overall, I again thoroughly enjoyed this show. Some very good plots in there.

Even better than Series 1, the second half in particular is outstanding- but it all feels too short

Another great series, in this one Lutherâ??s brilliance shines through on several occasions, less so than season one when he analyses the criminals. Jennyâ??s characters allows you to see how his inner workings function. A little disappointing how easy he was kept on the hook and how he eventually gets off in the end.

Its good, better then the first. Still a little predictable but even more enjoyable.

this started out great and just kept getting more stupid as the episodes went on. The introduction of erin gray's character was the worst decision in the history of bad drama. also, what is it with british "coppers?" are they all really this lame? running into murderers with guns totally unarmed and unprotected with zero backup? ffs seriously, you cant even feel sorry for all the cops shot point blank if they're going to be that stupid.

Season 2 of Luther is shorter, a little clumsier, but gorgeously dark. The cast is as good as ever and there are some seriously fantastic cases. But I found myself wanting more screentime for Ruth Wilson.

Had expected to enjoy this based on the general opinion on the internet etc. But its so unbelievable. And just too violent. Rather watch shows with guns where people get killed quickly than watch all these torture scenes. Jeez.

LUTHER AND ALICE- SUBLIME!!!!!!!!! MORE PLEASE

Even better than season one!