Where to watch
Buy
Buy
Subscription
Buy
You might also like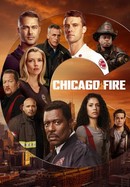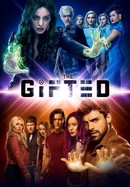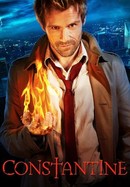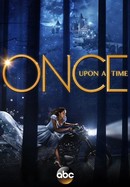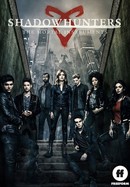 Rate And Review
MacGyver: Season 1 Photos
Audience Reviews for MacGyver: Season 1
I'm not sure why this show is, seemingly, being dumped on, critically. It's actually really good, especially in terms of rebooted content, in which I generally have pretty low expectations for. The Richard Dean Anderson version was one of my all time favorite television serials to watch, while growing up. However, I'm not one to pretend that the RDA version didn't have its flaws either. In fact, part of its appeal was, my parents and I picking apart whether or not MacGyver's improvisational plans, or hacks would be practical or feasibly work, in a given scenario, or not, and quite often, they were, impracticable, or unfeasible in some aspect or another. I'll give the new version this, many of the MacGyver, 'hacks' do seem somewhat more plausible, in many scenarios. The lot and story is alright, albeit, at times, it's a little too predictable and contrived. Initially, I felt like the casting for the character MacGyver, is all too young for, and that it should be portrayed by a more mature looking actor, however, I've mostly gotten over that, and have come to accept it, as the episodes progressed. The biggest thing that stood out to me that I don't like, was the labeling of objects MacGyver was using, as it seems insulting to the intelligence of the viewer, and kind of clumsily breaks the fourth wall. The viewer doesn't need to be told that a piece of tape is 'Adhesive' or explicitly that it's the landing gear of a plane that, MacGyver is disabling. It's obnoxious, really. Fortunately, it seems subsequent episodes have knocked it off for the most part. Overall for the most part, I think it's definitely one of the better, newer, television serials, I've watched, as of late. It has pretty impressive production value, and doesn't brow beat the viewer with a political agenda, or otherwise unrelated nonsense, a lot of TV shows, and movies do these days. It's definitely worth watching, if you're a fan of the Richard Dean Anderson version, but only if you're not looking back at it, with rose colored glasses. While, it certainly was great, I can't say either version is exactly flawless, either. Both versions are fun to watch, if you either, don't take them too seriously, or picking apart whether or not MacGyver's improvised gimmick would feasibly work in a given scenario or not. The latter, is the primary appeal to me, concerning the premise of MacGyver, in general. The story, plot, and everything else, are sort of extraneous devices to support that end. I've made it to season two, episode two, so far, and I'm still engaged, and find it enjoyable to watch.

MacGyver is an amazing television show!! Full of action packed nail biting moments with some comedy thrown in. The Phoenix team travels all over the globe to save the world. The episodes get better and better each season. Just keep watching. The cast and crew give their A game each and every time. The new showrunner wants to take the show to even higher levels. You have to watch this show. You will not be disappointed!!

Macgiver new series tried to be mission inpossible. Its not rhe same. Its suppose to be about macgiver

The political rhetoric in this show has gone to for and the MacGyver creativity is all but nonexistent.

It's not THAT bad... it's entertaining and has plenty of generic action scenes. When there's absolutely nothing left to watch, this will do. I do think the lead actor should've been someone else. He's so bad at acting I vomit watching him acting.

so so , in episode 1 . but thanks for bringing back the beloved tv show again, i hope it gets better,

Quite nauseating. Stay away.

A MacGuyver for the new generation. Old fans of the original can at least rejoyce in the fact that the classic series is still in syndication.

I did not have high expectation of this show while watching season 1, I was trying to see if it's good, and unexpectedly, this show just amazed me in every single episode! I started to know George is leaving the show and I was really sad because of Mac and Jack's friendship in this show, it is more than just walking away like that. But I see when Desi is going to replace Jack, I notice fans are not kind of supporting the series, and yes, we won't have Jack's funny silly jokes and annoys Mac while he is doing mission, but now, we also have Desi kicking ass and having a great bond with Mac, which I didn't expect, and I like her character! It's a big change, but it didn't disappoint me, instead keeping me to watch and wait for new seasons, I know George won't be back, but Levy is actually doing well, and I'm getting used to Jack not being around is a good start.
See Details