Where to watch
Buy
Subscription
Buy
Subscription
Buy
You might also like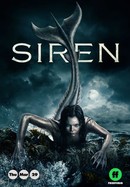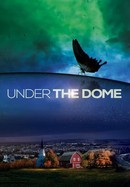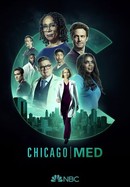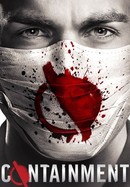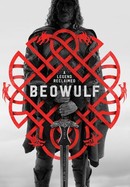 Rate And Review
Madam Secretary: Season 6 Photos
Audience Reviews for Madam Secretary: Season 6
entire series: Exceptionally well done. I'm a huge fan of Téa Leoni. She did another great job with this role. I highly recommend.

Was a big fan of the show. But the last season was limp and tepid, especially the last few episodes. It's like the writers phoned it in while taking their victory lap.

This review refers to all six seasons: Tea Leoni kills it in her role as Elizabeth McCord as Secretary of State. She has great dramatic range that contributes to the most appealing character in a cast of highly appealing, and (mostly) likeable characters. She is the mother of three children, two brassy older daughters and a snarky younger son, married to Henry McCord, a moral philosophy professor and expert in world religions. As Madam Secretary she is focused, assertive, and has ice-water in her veins as she navigates one international and diplomatic crisis after another; as mother and wife, she is frequently flustered, frenetic, and breathless in a kind of reprise of her hilarious role in Spanglish as a frantic, controlling yuppie hover parent soccer mom. But her character also often shows compassion and a strong moral compass. From her family members to the U.S. President, his gruff Chief of Staff, her own staff members to the the cool, arrogant, but somehow likeable Chinese ambassador, the casting is superb. Even with an occasional instance of bad writing and a few storylines with "more holes in them than a horse trader's mule" (I'm quoting Major Kong in Dr. Strangelove), the series is extremely entertaining and substantive--I especially appreciate how the series emphasizes the moral and ethical dilemmas of domestic politics and international diplomacy as well as delving into the personal lives of the main characters. It also demonstrates how constitutional crises may play out--for example, at one point in the series, the President's cabinet invokes the 25th Amendment and show the inner workings of action taken on its behalf. I must say that Madam Secretary seems to have this knack of pulling a rabbit out of her hat even when she's in the deepest doo-doo of a most harrowing international crisis, which, to more or lesser degrees seem to occur every episode, but the show must go on and, therefore, the world cannot end and she cannot be fired. The show sacrifices realism for high drama based on advice from former State Department employees who, as consultants to the show, advised against verisimilitude on the basis that, if the makers did not ramp up the drama, you would have one extremely boring series. And boring it's not, not by a long shot! For an epic binge, I'd strongly recommend this series. So pour yourself a glass of wine or a vintage single malt Scotch whiskey and give it a go!

Madam Secretary is one of the best shows on tv. Excellent writing, exceptional acting. I guess the viewing public would prefer to watch a ridiculous show like Housewives. I pray that another outlet picks up this terrific show. 🙏

Sorry to see it is the last season. This season they are sending more direct messages which are welcome at this moment in history.

It's the last season for the show and apparently, the writers put everything they had into making the scenes, oratory, and action sublime. I stopped watching after Season 4 because the writing was boring, the stories always similar but at the end of Season 5, I happened to catch a presidential race with a woman trying to win (not a Clintonite or Trumper). The woman, a former CIA operative, former Secretary of State under an independent elected PoTUS, would win. Leading to S6. I will miss this show and the writers' ways of putting todays press themes into solving problems for our nation as a whole rather than blithely playing the blame game. Long Live President McCord

Should have stayed Secretary of State. Not very impressive as POTUS. I am disappointed with Season 6.

after 4 excelent seasons and 1 good season this season falls flat. for some reason the good story and interesting characters that were well writen took a turning point in this season. Elizabeth maccord was turned into a progressive talking point, the show just goes down hill with every episode. I'm not sure if the writing staff got changed but the story is just bland and filled with progressive agenda. really hope they can get back to how the erlier seasons were. interesting, edgy, intelligent and actually trying to show scenarios from different sides.
See Details