Marvel's Runaways: Season 1
(2017 - 2018)
Where to watch
Buy
Subscription
Buy
Subscription
Buy
You might also like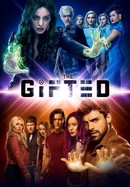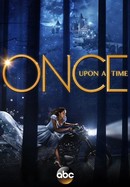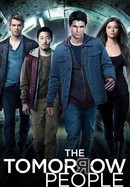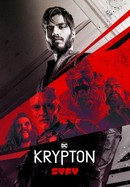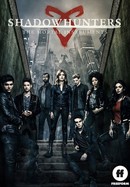 Rate And Review
Marvel's Runaways: Season 1 Photos
News & Interviews for Marvel's Runaways: Season 1
Audience Reviews for Marvel's Runaways: Season 1
This show was unbelievably awful. The only reason I pushed through it was because it was a part of the MCU. There isn't a single likable character, and the acting is terrible.

Moved way too slow for my liking, and took itself much too seriously. I got halfway through, but as far as I can tell there wasn't a single joke in there. It also stretched out the generally awkward 'Is this happening? Are our parents really supervillains?' phase over six episodes, throwing in some romance and teenage drama without really giving us a reason to care for said teenagers. Also, as a personal opinion, I found Gert really annoying. I wasn't sure if we were supposed to like her for her social justice activism. I haven't read the comics it's based on, so maybe it's supposed to be like that, but focusing so much on the parents made the plot unbearably scattered.

Gertrude Yorkes makes the show unwatchable. The writers have created the worst character ever.

The first episode of the series already ends on a cliffhanger, making you want to watch more. You can easily get sucked in by the likeability (or lack thereof) of the main cast, showing their distaste for each other in a personable way. You can tell the backstory of the teens' history without needing to actually see it, something you can credit to the writers. All-in-all, a fairly decent start-up season with plenty of twists and turns to keep your excitement.

The characters and overall story arc are compelling, but the dialog and details of how it's all executed are unforgivably cringe, often just dumb.

Only character I enjoyed was Gert. Almost every character just makes you hate them, & not for any good reason. They all just seem dumb, annoying, & hypocritical. After looking more into the series it seems they changed almost everything from the comics. Not a fan. Not sure how it has a pretty high rating on Rotten Tomatoes, especially higher then The Punisher series. Very misleading.

While starting off unusually strong for a first season, it feels a little tied down by its own premise, despite the original comics impressive impact. The second half is definitely stronger.

wow this show is unbearably horrible. it almost makes me angry how bad this show is. it's an embarrassment to be associated with Marvel. How this show got 3 seasons is beyond me. Just a horrible horrible teenage soap opera that barely makes any progress after 3 episodes. I tried hard to bear it but fell asleep or got distracted too easily. Don't waste your time on this unless you don't want to watch a super hero movie and prefer chessy teenage dramas.

The Show is one giant, predictable Cliche. Not nearly as good as the Comics.

Predictable, cliche, lame..
See Details