Marvel's Runaways: Season 2
(2018)
You might also like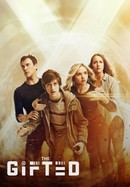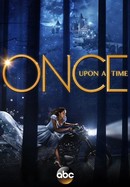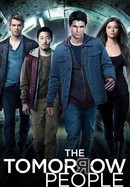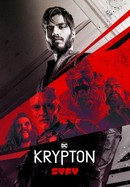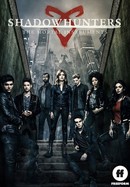 Rate And Review
Marvel's Runaways: Season 2 Videos
Marvel's Runaways: Season 2 Photos
News & Interviews for Marvel's Runaways: Season 2
Audience Reviews for Marvel's Runaways: Season 2
The Show is one giant, predictable Cliche. Not nearly as good as the Comics.

I think this is one of the best seasons, a lot of things come together with some wild plots happening. The show is incredibly well cast with all the parents represented and all the runaways holding their own. There is a bit of forced drama at times, but I would recommend it nevertheless.

Thin plot, bad story with too much gaps to fill, formulaic template writing, acting so terrible it takes you out of it, weak cinematography. Season 1 promised so so much.

Runaways is just like any other sophomore season in television nowadays: even better than its predecessor, with more action, improved character relationships, awesome special effects, an increase in interesting plot elements & twists and, of course, the teens are actually...you know, on the run. Not to mention the fact that the show can also be really funny, ideal for anybody who felt the Netflix shows were too bleak. Plus, it actually has SOME acknowledgement that it's a part of the MCU, my eternally concerned nature that my investment in these shows was all for nothing because of one truly awful show and not fitting with the plans for Phase 4 notwithstanding. The downside? Sometimes characterisations didn't always feel consistent for me and the 13-episode order hurt the pacing a little, particularly where the minor villain of AWOL is concerned, despite affecting the overarching plot in some capacity. Regardless, this was a pretty good second season that gives more of what viewers, and comic fans, were expecting from a show about a group of teens who've recently learned that their parents are evil.

There isn't a bad season of this show! I binged it and have rewatched within a week. Story moves at a great pace, there are a ton of great characters and this show does a fantastic job of balancing all of the stories.

I liked this more then season 1 the actings better the plots fine I just enjoyed it so much more I found Nico's decent into a "dark witch" or whatever I hated the explanation for the staff in the first season sucked massive horse cock I love how they put a bit more magic into it and you get a sense that they've been friends and living together for a while I just wish season 3 was better

This show adds another amazing layer to the Marvel Universe. The plot and the character arcs are nothing short of amazing. The actors have great chemistry, and the story line is unpredictable in the best way. I highly recommend this show!

This season dropped the ball compared to the first one. It seems like the writers do not know how actual conversation should flow. The character "Molly" is 15 in this season, but she has the maturity of an 11 year old, and this is frustrating to watch as a viewer. The character Karolina also wears excessively lewd outfits for a 17 year old character.