Marvel's Agents of S.H.I.E.L.D.: Season 2
(2015)
You might also like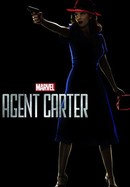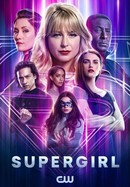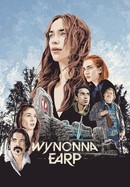 Rate And Review
Marvel's Agents of S.H.I.E.L.D.: Season 2 Photos
News & Interviews for Marvel's Agents of S.H.I.E.L.D.: Season 2
Audience Reviews for Marvel's Agents of S.H.I.E.L.D.: Season 2
What an amazing season that was. A lot had happened this season and many shocking moments. This season definitely made me like the show very much. It is my second favorite show in the world so far. Anyone should like this amazing season.

This season was amazing. Exploring Skye's past and unravelling her true self while getting to know the effect of the Tahiti project, what happened in Bahrein and getting to know all these new characters is amazing. A total must watch

This was an interesting season. Jiaying was one of the greatest villains ever and it showed us who Skye...or SPOILER really is. The Inhuman storyline introduced by this season was quite thrilling and I thought that SPOILER was a very sad and moving moment.

a Big step up from the first Season with there being a solid plot throughout, excellent new characters with Nick Blood's Hunter being one of my favourite characters in the show and phenomenal backstories with Daniel Whitehall and Inhumans.

Better then the first season way better

This season expands and improves on every aspect season 1 did right. Daisy, Coulsen and especially Fitz are even better than they were before. The story in particular makes for a season which early on shows just what is at stake. 10/10

The continued growth of the characters mixed with some great new ones and some more fun nods to the films keep this one great.

Awesome. Even better then Season 1. With so much going on, it would take 23 episodes to cover this epic!

I really need Daisy to be more complex. Why is she always falling for the people who teach her: the male hactivist, Ward, and Lincoln. I also think she is a little too much of an absolutionist. She has a strong connection to Ward he knows everything about her and in her fictional world she is with Ward. I think there relationship should have been more of a give in take. Like in her mind she knows what he did is wrong but she loves him. In season 1 finale when she is punching him and he grabs her head I think she should have kissed him. Even though she is angry with him she is still attracted and connected to him in some way. Also shooting him is not in her nature it does not make sense: she would not let Deadlock kill him so why would she shoot him 4 times. I also think when she meet her dad for the first time I think she should have held on to Ward's hand.

This is an improvement on every level from the first season. Almost all the characters are well developed, the action is impressive, and the twists are wild. Corny dialogue and acting still pops up every once in a while, but it is a small flaw in an otherwise awesome show. Worth your time for sure.