Where to watch
Buy
Subscription
Subscription
Buy
You might also like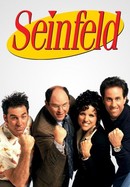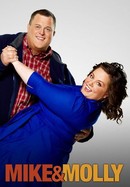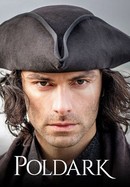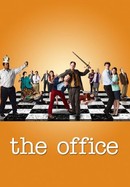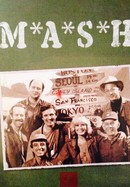 Rate And Review
Audience Reviews for Monk: Season 8
Season 8 was bad, the ending snd the reason for truly death was very poor. Truly should have died because she was a drug kingpin. She crossed up a gang member that wanted to take over her gang.

Enjoyed. Though it took Monk too long to solve Trudy's case, compared to those cases he solved in one day. Trudy's case is not even that difficult. Understandably, the plot needs to keep this secrete, but it did make it look like that monk is not trying at all.

Awesome show! Detective Cusauk meets Mr.Bean meet Michael Scott (the Office)…. Clean, funny, interesting detective show. Monk is one of those characters that you hate but can't stop watching him be awkward. You will grow to love the guy as you laugh and wince at him. The supporting actors are excellent, they add a nice balance to him, yet they also have their moments of hilarity. A must watch for a nice, clean and entertaining show! I also hate shows with terrible abrupt endings, and this one did not dissapoint. Watch till the last episode!

Man, I just wanted to see see Snoop Dog and Tony, so I skipped a few seasons to what I thought was the one Episode I was looking for- Absolute Mistake. I teared up by in a few moments and I couldn't bare skipping any of such great Scenes from previous Episodes. (For everybody who watched it, it was the first part of the series finale)

I don't understand the rave reviews. At the start, sure, a somewhat refreshing take on the, let's be fair, still done to death detective formula, but here? I mean the final episode the acting is lackluster at best, the story is predictable and in the end it all sort of went nowhere anyway. Just a filler series to pass the time, not much more.

The original defective detective. Adrian Monk, formerly a cop on the San Francisco police force, is haunted by the car-bomb murder of his journalist wife, bedeviled by more phobias, quirks, and peccadilloes than even his psychiatrist can handle, and yet--in his new role as a police consultant (he turned in his badge after his wife's death) is able to solve the most complicated of cases with ease. Over the course of the series, he has lost his sight, found a girlfriend, trod the boards as an actor, suffered amnesia...and through it all, been able to figure out whodunit well before the final commercial. Often, the murder occurs at the very start, and we are aware of the killer's identity before Monk is; the fun comes from watching him put the pieces together until he knows what we've known all along-- and sometimes, the story revolves around Monk's efforts (usually unsuccessful) to cope with the agonies of day-to-day living while the mystery is placed squarely on the back burner. Tony Shalhoub's performance is a master class in acting, filled with tics, twitches, grimaces and frowns (he rarely smiles)--but also quieter, more soulful moments--from first scene to last; he is brilliant. Also starring Ted Levine as his exasperated boss, Captain Stottlemeyer; Bitty Schram and Traylor Howard as his personal assistants, Sharona and Natalie; and Jason Gray-Stanford as the goofy but efficient Lieutenant Disher. Move over, Columbo. Monk is just as smart, and even quirkier. (Funnier, too.) If you haven't seen the show yet, what have you been waiting for? You can still catch it in reruns, or binge-watch it on DVD. It's a gem.

Love the cast and the guest stars.

It was an Outstanding TV Series and the Star Cast was Perfect.
See Details