Where to watch
Subscription
You might also like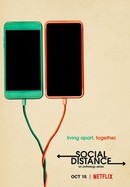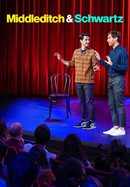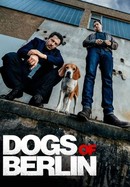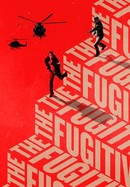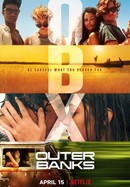 Rate And Review
Monsterland: Season 1 Videos
Monsterland: Season 1 Photos
News & Interviews for Monsterland
Audience Reviews for Monsterland: Season 1
Not a horror show by any stretch. Just another "woke for the sake of being woke" show with some sort of tired, overdone social commentary about how regular people are the 'real' monsters. In no way, shape, or form is this show: edgy, or artsy, or any adjective that would imply it's a "good" show. The episodes have poorly thought out plots, paper-thin storylines, sub-par acting, and no horror elements or "monsters" as the title might imply. Don't waste your time on this. Simply put, it's pure garbage.

As is usual in these anthology episodes, some were better than others, but, overall, decent.

First episode is a strong start to the series. Well written, directed and acted.

Very disappointed with Monsterland. It starts off slow and while it occasionally seems like it's going to veer into a coherent multi-episode plot, it continually disappoints. In the first episode they could have had a compelling and interesting take on identity in general and the trans experience in particular, but instead they went with cheap jump cuts to weird quasi-anti-abortion propaganda. Which really should have been a clue that the later episodes were only going to double down and get worse with that particular odd "Christian" focus. More than anything else it reminds me of the first Omen movie that was made by weirdo evangelicals as a warning against the Anti-Christ and failed at that messaging spectacularly. In brief if you enjoy thoughtful horror-tinged short stories, AVOID Monsterland.

There were a few episodes with promising ideas, but mostly a let down in the end. Many moments of WTF I can only assume are for shock value. Many episodes sounded interesting in theory but poorly executed most of the time. The title also was a pretty poor choice, I understand they were trying to make it kind of themed as "humans are the real monsters" but it wasn't done well and ended up making people just wish they wanted to see actual monsters.

Contrived, aimed, pandering, convoluted, trying too hard, symbolically/cohesively/syntactically challenged... It's like people cobbled this together with the mantra, "Let's make a show and have these episodes that almost make sense but not really, since we don't really have any good writing." Got through the third episode when I KNEW it wasn't going to get any better. It wasn't the worst stuff I've ever seen, but it didn't warrant any more time.

The series has some great ideas. The acting is on point. Outside of two episodes, every other episode just drops at the end with no finish. It's like they have every part planned for an episode, but the ending.

Monsterland is rotten. Whoever convinced Hulu to stream this show can probably sell anything.

I'm assuming when someone at Hulu greenlit this show as a favor to their cousin they were not sure what genre to place it in. They put all the genres on little pieces of paper, placed them in a basket, and horror was drawn. This show is someones attempt at a highbrow take on abstract social commentary, but they forgot t.v. is supposed to be entertaining. I suppose it wouldn't be so dissapointing if there were actually some horror elements to the show and not just sprinkles of horror tropes. So buyer beware.

Seriously? Skin suits? Is that the best screenwriters can do these days? Sorry. Was out after that. Genuinely don't care where it goes from there. Under the impression this was a serial killer/horror series and I've got no desire to climb into some SyFy network level writing with a series where the plot can go absolutely anywhere just because it can and the audience is supposed to dumb themselves down enough to buy into it. Thanks but no thanks. Started out solid, good acting. Decent first 35 minutes. Shame it went into unbelievable SyFy budget land.
See Details