Muppets Now: Season 1
(2020)
Where to watch
Subscription
You might also like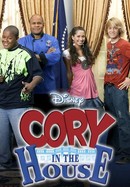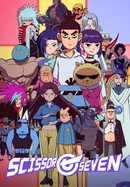 Rate And Review
Muppets Now: Season 1 Videos
Muppets Now: Season 1 Photos
News & Interviews for Muppets Now: Season 1
Audience Reviews for Muppets Now: Season 1
The greatest Muppets TV series ever!!!!!!!!!!!!!!!!!!!!!!!!!!! All ages admitted, LOL.

Surely the writers aren't as empty headed as the puppets in the movie. The movie proves otherwise.

I don't understand why Muppets Now has this many positive ratings. Everything about this show is wrong and honestly disgraceful to Jim Henson. Disney literally made this show just to cash in for their streaming service, not to mention it only lasted for 6 episodes which is obviously because it was a failure. First of all, this show has the Muppets way too modernized. The show takes place during the pandemic with the muppets usually quarantined in their own apartments and studios. Scooter is the one uploading the segments to a computer who's continuously getting interrupted in-between episodes. Kermit is the one directing Scooter to do the work. While this happening we see the muppets interacting with celebrities, and sometimes just each other. The way this is all setup is really cheap and will eventually feel dated. The Muppets are supposed to be timeless regardless of what era they're in. Second of all, the storyline of the episodes are really boring, unfunny, and the muppets are very out-of-character. As soon I saw Kermit photobombing I lost nearly all my hope in this series. And like everyone else is saying, his voice is completely off, Matt Vogel doesn't belong as the voice of Kermit the Frog, he voiced Constantine in Muppets Most Wanted which I feel like Disney forgot about. I totally respect Matt Vogel but constantly hearing him as Kermit is very distracting. Miss Piggy is also very annoying and overly aggressive, Fozzy never tells any jokes and instead interrupts everyone intentionally, the Swedish Chef segments are just disgusting, Pepe is annoying, and everyone else like Gonzo, Sam the Eagle, Walter, and the Electric Mayhem barely get any roles in the series. And when they do, it's not interesting. Lastly, the celebrities in this show makes this even more boring to watch. They feel very uninterested and awkward, the skits are once again not funny, and they get way too much screen time. This show focuses on the celebrities way too often with no actual story or working joke that calls it so. I couldn't even finish all 6 episodes for how poorly made this is. This is by far the worst Muppet production of all time, I would probably rather watch Elmo's World over this. This is just a disgraceful mess.

Muppets Now had great potential, but failed to show the Muppets chaotic charms with some formula like bits and unfunny moments. Athough, if you are a Muppets fan, it is something that can keep you busy for a bit. Also, if this reboot was to include some more live music performances like the original, it would probably be a lot better as those were some highlights of the show.

This is far from the best muppet show - but it's up there. It's a great return to form after their 5 year hiatus.

I have been an avid fan of the Muppets for a long time, but things have been rocky for the last couple of years. Disney just doesn't seem sure what to do with the Muppets nowadays, and Muppets Now is further proof of that. Muppets Now is a bunch of repetitive shorts that, most of the time, fall flat. As usual, the Muppet performers are excellent (though Kermit's new voice is still hard to listen to, even after 4 years of it), but forcing them to work off of scripts written by non-Muppet writers, instead of having the performers themselves write sketches like the pre-Disney series, severely dampens their ability to really shine. Disney, for some reason, would rather the Muppets be more like Sesame Street than The Muppet Show, as a decent amount of segments feature some sort of lesson to learn, whether it be cooking or science; and the classic zaniness and chaos of the Muppets is completely absent. Instead, the Muppets are all soft, cute and bland. The lack of variety of shorts also doesn't help, as the already bland shorts get repetitive and grating. They feel like they were all filmed in one day. Additionally, the lack of music hurts the series immensely- what are the Muppets without songs to sing? Disney's two Muppet movies (The Muppets and Muppets Most Wanted) and the 2015 Muppets mockumentary series had that chaotic edge the Muppets are known for, and were great, but for some reason they've stripped that back since the 2015 series was (wrongfully) cancelled. What Disney needs to do to make the Muppets shine again is loosen the reigns and give the performers more/full creative control (something that Kermit's previous performer was fired for wanting) and allow them to be the characters we know and love, instead of the sanded-down, corporate-approved Disney versions we're stuck with. The Muppets don't work as a kiddy Sesame Street streaming show. Perhaps Josh Gad's Muppet project could be revived, as that sounded much more in-line with the Muppets as we know them- full of charm, chaos, and music!

I don't know how I sat through this whole series, but I sat through it with a straight face the entire time, with not so much as one chuckle... Up until this show, I'd liked everything Muppet related. Even the content the majority disliked. Not this show though, this show is that bad...

This is just another lifeless, soulless, attempt at reviving a franchise that The Jim Henson Company should have never given up. Aside from 2011's The Muppets introducing Walter, I don't understand how Disney can get Star Wars right but has repeatedly butchered the Muppets for the last two decades. Characterizations of the loveable gang created in the 60s and 70s has been cheapened. It's about the gag and not about each character being a unique contributor to the arching comedy. The Muppets have lost their way.

Tal vez el propósito de esta serie sería servir como entrada para después servir como plato fuerte una serie más grande, en cuanto a su calidad, cuenta con varios chistes graciosos, entretiene pero no deja huella, ni se ve que pretenda hacerlo, es el proyecto más débil de los queridos Muppets, esperemos que la serie secuela de Los Muppets en Manhattan vuelva a ver la luz para recuperar la grandeza que vimos por última vez en sus dos últimas películas.

I hoped that Disney would bring back the Muppets but unfortunately find the 'Muppets Now' rather disappointing. For instance the Swedish cook is a great character and I wouldn't want to miss him but you can't do a whole lot with him. In the original series there was usually a small time allotted to him just enough to be funny. In this series it just drags on way too long, isn't really funny and is the same idea in every episode. I really would like see the Muppets but it needs better, funnier writing and shorter sketches.
See Details