Naruto: Season 5
(2006 - 2007)
You might also like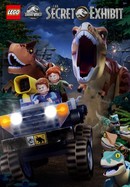 LEGO Jurassic World: The Secret Exhibit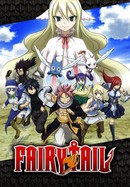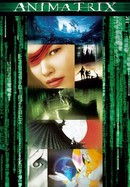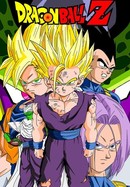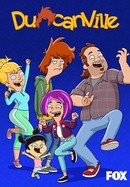 Rate And Review
There are no critic reviews yet for Naruto: Season 5. Keep checking Rotten Tomatoes for updates!
Audience Reviews for Naruto: Season 5
If you skip the fillers then it is a must-watch. This is one of the best animes by far, from the interesting and well-thought characters to the well-developed plot with decent world-building. If you are into watching action than this is the show for you

Good stuff. I love it all.

Overall, this show has some level of character expansion and development. However, it is blatantly a misogynistic show. In one of the later seasons a nude lady is depicted as a joke. There is also the easily visible truth that most women are side characters, and if they are more closely centered to Naruto, they are depicted as weak compared to Naruto. It infuriates me that this show is still popular and that there are people who promote such vile content. The violence in this show borders on a side that most children shows tend not to go to: thus making it questionable whether the violence is really useful plot-wise and whether this violence is disturbing for children.

Naruto Season 5 continues one continuous arc. An epic, tense, and sometimes sad arc that makes for the best season so far... Naruto Season 6 starts to take the series in a new direction of smaller, lower-stakes missions. Although the first half of the season feels like just any old Naruto season. But the last few episodes are mostly filled with filler. Naruto Season 7 is completely convoluted and only there for filler, but many of the mini-missions that the season is consisted of are very enjoyable. Naruto Season 8 is again, completely filler, but this time, the mini-missions are much more enjoyable than Season 7. Naruto Season 9 feels like just a second part of Season 8, and that is not a bad thing.

This may show a lot of fillers, but it is better to watch it. They were super funny! Gotta love Naruto's comedy!

I kept trying to invest myself in these filler sagas, but they were so flat. All of the characters needed to be nerfed for story and the arcs all play out identically. I often found the individual filler episodes to be far more enjoyable than the longer ones. It was a real chore to get through this.

Obviously unfocused and filler not much to say here but if you really like to see these characters talk its not without quality in some aspects or care but its lackluster, bad ending.

Gah ... finally concluded ... . Wait, what!? Naruto as a teenager?!!! GRAAAARRAAAAAAAAAAGH!!!

This is my favorite anime!!