Where to watch
Subscription
Buy
You might also like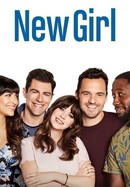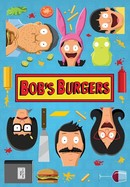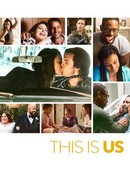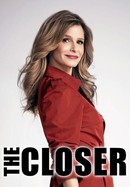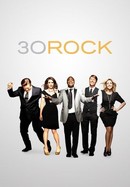 Rate And Review
Nashville: Season 5 Photos
News & Interviews for Nashville
Audience Reviews for Nashville: Season 5
DO NOT WATCH THIS SEASON. Save yourself the misery. Pretend the show ended after ABC!!

I wish this show stayed dead at ABC.

Despite its lazy end, Nashville: Season 5 combines the younger cast strong performances with some great songs and some twists and turns, whose will cause a mix of sadness, interest and inspiration on the spectator.

I've really enjoyed this show up until this last season. Ever since it moved to CMT, it's all over the place. I think CMT should have kept some original writers, because this show keeps trying to tackle issues it has absolutely no idea how to handle, while jumping from one crazy jacked up story line to the next. Also, Hayden Panettiere is an excellent actress, yet these writers have regressed her to the point where she's basically reliving the first couple of seasons. Where's the growth that we have seen up until this season? The character development is abysmal, and it's not fair to her when she could do so much more. She deserves a chance to be a better person and I don't understand why they won't allow that. The truth is, if the writing doesn't improve and Lennon Stella doesn't get some acting lessons, you'll lose your fan base. It's to the point where we have to fast forward through some scenes because they're just that ridiculous. Come on now. This was a good show. I hope they can get it back on track.

The best hour long drama on TV right now! Thank goodness CMT picked it back up. The characters are real and believable. The music is excellent and authentic, not canned. The story line is perfect and the characters are well-developed. This show is highly recommended!

Instead of writing a fascinating storyline, the new writers have wasted some unnecessary pregnancy on us, many new and unnecessary characters, too many stories about children, and not enough of our main star, Haydn. What about explaining why Avery and Juliet are wearing the wedding rings again? What about a few hot scenes between them? Or even a wedding? There are better series than Nashville, do not waste time on this senseless shit.

This show is going totally down hill. I'm thinking that whomever is writing on this show has a political agenda. Losing interest rapidly.

Still one of the best shows on television!!!

I watched the episode yesterday, so sad that this is what happened with Nashville. So many scenes of Daphne and her unqualified sister. There's hardly any music from Juliet, there are hardly any scenes of her and Avery's. Once they had such good scenes and today they were shortened to 10 seconds. Just dull and depressing.
See Details