Never Have I Ever: Season 1
(2020)
You might also like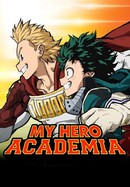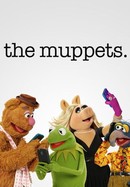 Rate And Review
Never Have I Ever: Season 1 Videos
Never Have I Ever: Season 1 Photos
News & Interviews for Never Have I Ever: Season 1
Audience Reviews for Never Have I Ever: Season 1
Loved whole season, kudos to all creators of this lovely webseries.

I nice distraction. I'm partial to beautiful east Asian women so that helped make it more enjoyable for me. It was reasonably well done. I recommend it. I'll look for more seasons.

What a perfect cast! This show makes me smile and laugh! Can't wait for more seasons to come.

Sorry, but I just don't get the accolades. The first episode left me feeling sad that the 15-year-old heroine's proof of asserting herself and proving her self-worth come from getting the courage to ask the high school hunk to have sex with her, and he agrees. And we're supposed to applaud. And she is so shallow that she begrudges her best friend for finding a boyfriend. Shows like this, supposedly for a teen audience, only serve to perpetuate the myth that being boy crazy and sex obsessed and awkward in high school is "normal." Time to lay this teen trope to bed instead of simply rerunning it with new ethnic contexts. Surely, there are other stories to be told about teens.

This show is delightfully awkward, charming, and never disappointing. Devi's troubles and terrible choices are relatable, and made even funnier with John McEnroe's voice-over.

The Brilliant Mindy Kaling has done it again. A great concept and a captivating story with lots of humor mixed in. Simply fantastic.

definitely has its own charm and humor

So funny!! I laughed, and cringed so hard!! I was instantly addicted!!

in a nutshell, I feel like I've wasted time in life, that I'll never get back. I related to Devi in a way that we can all get a bit hot headed, but that is all! Acting from the main character, and also some of the others, was awful, really took away the escapism of a tv show, so I could never really be submerged, which is what I personally look for in a tv show (with 40 minutes per episode). After that second season finished, I realised I only stick with it to see Darren Barnet, and I must say, even that bod didn't make it worth it. 2 stars given for purely Darren Barnet.

Absolute-smash hit of a tv show, smart writing from seasoned script-writer Mindy Kahling. Funny, Emotionally gripping, and Entertaining, makes "Never Have I Ever" an absolute-must see!