4 Years, 6 Months, 2 Days
EPISODE: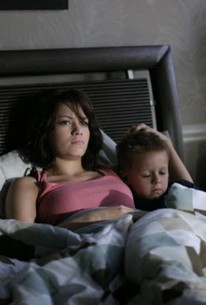 Episode Info
It's been four years since the gang left Tree Hill, and many things have changed. Lucas (series star CHAD MURRAY) has published his first novel, "An Unkindness of Ravens," and now works on his second. Along with Skills (series star ANTWON TANNER), Lucas also coaches his former high school basketball team, vowing to take the squad to another championship. Peyton (series star HILARIE BURTON), who is at the beginning of a budding music venture, loved two things when she graduated from high school: Lucas and music. But did leaving Tree Hill for an internship at a record company in Los Angeles change her mind about either passion? Peyton's best friend Brooke (series star SOPHIA BUSH) has been chasing her dream of becoming a top fashion designer with her clothing line Clothes over Bros. Four years later, Brooke finds herself at a crossroads; she has found some success, but at what cost? Nathan (series star JAMES LAFFERTY) and Haley (series star BETHANY JOY GALEOTTI), young parents who are trying to find their way, have also endured highs and lows -- particularly those of Nathan's career path -- but they have balanced this journey with the joys of parenthood as they raise their young son, Jamie (recurring guest star JACKSON BRUNDAGE - "Las Vegas," "Einstein Pals," "Lime Salted Love"). Enduring his own struggles, Mouth (series star LEE NORRIS) continues to chase a career in broadcasting but is finding the on-air business to be cutthroat and difficult.
4 Years, 6 Months, 2 Days Photos
Discussion Forum
Discuss One Tree Hill on our TV talk forum!