Orphan Black: Season 5
(2017)
You might also like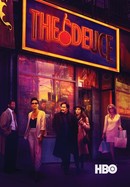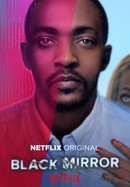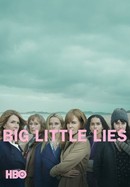 Rate And Review
Orphan Black: Season 5 Photos
News & Interviews for Orphan Black: Season 5
Audience Reviews for Orphan Black: Season 5
It's the 5th and final season of the successful BBC thriller. Last time BrightBorn was behind the gene therapy acting as a fertility clinic with the clones, Shioban's mother was killed, Cosima found out about Dephine's murder, Rachel Duncan and her mother reunited albeit not under the best circumstances, small nano devices were discovered in Sarah and Dr. Leeki rewriting the genetic code, Susan's co-founder Eevee betrayed her and decided to move forward perfecting the human genome and Delphine seemed to have survived being gunned down. The cliffhanger had Rachel get her seat of power back to enact her plan of activating more nano bugs into future generations of clones with Sarah and the others hoping to stop her. But Sarah was injured and Susan killed while Cosima was rescued and healed by Delphine and Westmore...the man who wrote the book on the whole science of genetic cloning from over 100 years ago! Sarah is held by Rachel in Dyad to study her daughters physiology, Rachel wants to restart the human cloning process, and hopefully by working with Westmore Cosima can develop a cure for herself and her sisters. But there's something else on the island; apparently it was the first genetic test ever performed by Susan and Westmore, and because they did it too early it created a deformed hungry being filled with tumors as well as brain damage. With all the people gathered on the island it also shows how people's hope and faith can be twisted to suit someone else's personal gain in the name of science, once the truth comes out the amount of belief is stripped away. Rachel even remembers her own past starting out at Dyad and realizing her original goal was manipulated by Leeki and Westmore than what she was promised, perhaps her own objective has been shifted. Shioban also makes the ultimate sacrifice to take down Neolution's power and to stop Ferdinand's influence once and for all. Life can be taken away but you can't take away someone's humanity, a relationship is doing things against ones own self interest, is there such thing as immortality?, gather enough followers and you have power, having a child or not is the biggest decision a woman can make, there's a difference between a freak of nature and evolution. The series finale attempts to pull out all the stops; Sarah and the others face off against Westmore, the other leaders of Neolution, Helena's babies are in danger of becoming part of the cloning objective, and Kira's genetic structure is to be utilized for generations to come. The 5th and final season of Orphan Black is quite the showstopper wrapping up this hugely intense version of 'Logan's Run'. Tatiana Maslany has proven she can play several parts of herself at the same time and tackling heavy subjects with the process of cloning, science, nature vs nurture, going beyond modern science, and perverting nature to excel the biology of the human race. All the supporting characters impressed me too committing to their roles being caught in a twisted web of lies and conspiracies. Sarah and the others all might have started out as orphans tangled in a black, cold hearted world that treated them like experiments rather than people but they've made it through the worst stuff imaginable. Its also asked questions about the power and consequences of creation by adding new wrinkles to ponder that echo current conversations about feminism and a woman's right to choice. At the core it's the human elements that made all the players fascinating. I'm thankful BBC created an exciting, thrilling, and fascinating series with many faces brought to life by one incredible actress. Tatiana Maslany's best remembered role will always be many sisters with one face in a bigger adventure nobody could've been ready for. Well done BBC!

Absolutely stoning. These tv show is definitely one of the best I've ever seen. Tatiana is a beast, she is more than perfect and great. I just love it.

The final season of Orphan Black wraps up the mystery and character arcs in an explosive finale. A good watch for Orphan Black and Maslany fans.

The proper conclusion for an excellent TV series

This show ended in 2017, I still think about it, I'm still sad about it. Maslany is a godam star.

Deep script, incredible Tatiana Masiany performance, I watched the French dubbed show, it is really amazing, amazingly thrilling, suspenseful, characters are very well done. If I can notice one or two lower points about it, I really don't mind, I mean some very few guys who vanish without any light ment or wrinkle , like kira's dad or the heroic black sex friend of madam S, who just appear in 1 time, he could have been more useful. But all these things don't matter much at all, no worry. This is a very moving show, and a pretty hommage to women

Brings the series to a satisfying conclusion, though I think the plot is thin compared to the previous season. Still manages to be intriguing and exciting all the way through.

I have loved this show so much since day one. It's never disappointed me in the talent of the cast and writers. Tatiana Maslany is phenomenal! Every single clone is so well acted you almost believe they are clones and not a single, extremely talented actress. If you have been putting off binging this show I wouldn't wait any longer. You will not be sorry.

Orphan black was phenomenal! To watch one actress play the roll of multiple different people so well and really completely continuing to "wow" you throughout the seasons... well that girl deserved a award!