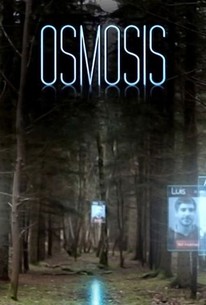 Where to watch
Subscription
You might also like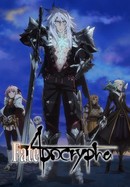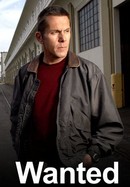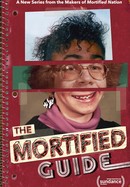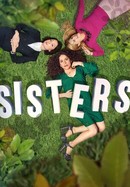 Rate And Review
Audience Reviews for Osmosis: Season 1
High marks for visual style. Low marks for everything else. The show purports to be about an app (essentially) that helps you locate your soulmate. However, in execution, it appears to be about finding a sex-mate. None of the relationships evolves into anything remotely resembling passion. The only duo in a long term love relationship is barely explored outside the bedroom and a silly subplot meant to lend gravitas but instead exposes the script's lack of depth. Perhaps it's a giveaway that all the participants in the beta trial of the app appear to be 20-somethings. Not one character from an older generation appears to be in any sort of relationship at all. This lack of counterpoint must be intentional as this "experiment" would evaporate like a dewdrop on a hot skillet if contrasted with a complex, long-term love relationship. Instead we get a hot mess of entangled bodies that goes on for at least two episodes too long (THANK YOU Netflix for the speed viewing option!) and an impossibly absurd "twist" ending that would have been brilliant parody... except they meant it.

Horrible show, no life. Arrogant main cast

Com a dificuldade de achar um amor eterno 'Osmosis' tem a solução, compre já pelo telefone na tela! Brincadeiras a parte, porém verdade seja dita a série podia ter dado muito certo se não fosse pela mistura de personagens que não se conectam, além de ficar confuso. Lembra muito alguns episódios do Black Mirror e podemos dizer que isso é uma opção pra o mundo de hoje que só pensa em likes, Instagram, além do total desinteresse, com certeza seria o fim da humanidade. A qualidade da série em questões audiovisuais é bem produzido, poderia ter sido uma ideia de ouro se fosse algo sobre o fim do mundo ou sobre mistérios sobrenaturais, porém falharam muito na execução no qual é só colocar um chip na pessoa e aí eles vão monitorando o ser humano, como se fosse uma coach porém impregnado em você. A série foi algo que no fim virou uma mistura de ficção científica com uma reflexão que percebi, no qual os seres humanos sempre serão figuras que invés de evoluir estão regredindo seja em redução da auto estima e confiança, a série ficou a desejar só lamento.

It shouldn't have been canceled. It was one of the best examples. Osmosis was canceled because it wasn't advertised until the One

Is a really good sci-fi TV show, with great performance of the actors

I loved it! Good concept, good casting. I like the soundtracks too

I really loved this show. It was so smart and original; even though similar concepts have been done before, I promise the twists are not what you would expect!! I loved the typically french understated acting as well. Some parts were a bit too reminiscent of Legion, Stranger Things and Falling Water in terms of the visuals, but regardless it was a great show.

The story is cerebral rather than physical, overall. Moral issues arise, about messing with human nature via an AI dating app

I realized some continuity errors. Nevertheless, the idea the series develops is really interesting. The characters show us frivolous humanity that's desperately looking for love. The focus not only given on technology but also in people, makes this series different between the sci-fi genre (which are rendering dystopic or post-apocalyptic future due to despicable technology). Osmosis gives us hope about how humanity is going to be like -maybe soon- and fusions both sides: tech and humans, making an accurate approach of immanence between them. The one we all have been breathing in the last times and are going to be breathing deeper in the future.

Hard to follow, Storyline is weak, most acting is horrible.
See Details