Patriot: Season 1
(2015 - 2017)
You might also like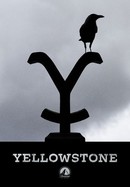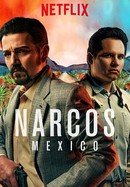 Rate And Review
News & Interviews for Patriot: Season 1
Audience Reviews for Patriot: Season 1
I watch a lot of tv, and this is truly my favorite series of all time. Everything about it is perfectly done and so unusual in the best possible way. It's truly a breath of fresh air. I watched both seasons all the way through then restarted it from the beginning because I enjoyed it so much! Absolutely heartbroken it was cancelled.

Mash up Fargo & Catch-22 set the results in the modern espionage world of old-fashioned tradecraft.

Patriot is bizarrely detailed, tenuously absurd, and just perverse enough; it's as if Wes Anderson and the Cohen Brothers cooperated in the production of a Homeland-eques script. Although tame and slower moving at times, the show frequently flirts with a don't-get-caught tension, keeping this show at least partially in the spy-thriller genre. It will surely please fans of high-brow dark comedies as it's a well-balanced blend of smart, satirical, and sinister. Further, the series is able to achieve this without feeling contrived or terribly familiar, in fact, Patriot is as fresh and original as they come. Worth a watch 4.5/5

Very good story. The characters are very well created. The story is told with true masculine sensitivity, masculine strength both mentally and physically, surrounded by the feelings of real men and their deepest conflicts. Today it is difficult to see stories that do not show hysterical and stupid men, with conflicts of millennials.

This show was such a breath of fresh air. I loved both seasons. It has a great cast that does a wonderful job. I loved it.

One of the best and perhaps most unfairly under-appreciated shows I've seen in years. The quirks of the characters and their idiosyncrasies are all brilliantly written and delivered by an exceptional cast. It's sort of a dark comedy, more than a thriller though, so don't come into this expecting something like '24' or whatever. It's brilliantly composed with a good soundtrack and very unique style.

Hidden gem for sure! Binge watched in 2 days!!

Quirky, funny, intelligent.

Surprise! This is one of the best writing and the most original context shows I've seen I a long time. I hope they make more of these, as this is good television! Anyone that I've told about this that likes dark / smart shows is an instant fan.