You might also like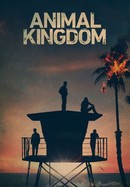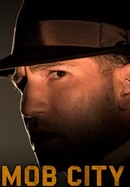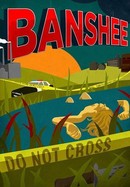 Rate And Review
News & Interviews for Power: Season 4
Audience Reviews for Power: Season 4
Wowwwwwwwwwww!!! Incredibly deep

THIS SHOW IS GARBAGE I DON'T SEE WHAT ANYBODY SEES IN ANY SHOW THAT DOES WHAT THIS SHOW HAS DONE TENFOLD. I DON'T WANNA SEE OR WATCH A SHOW WHERE ALL THE PEOPLE IN SAID SHOW CAN'T MAKE A DECISION TO SAVE THEIR LIFE WHEN EVERY ONE IS OVER SOME LITERAL JR HIGH SCHOOL BS EVERY SECOND WITH EVERY CHARATERS BIGGEST DILEMMA IS WHETHER OR NOT THEY WANNA FOREVER BE PUSSY WHIPPED OR ON HOW MUCH OR HOW LITTLE THEY WANNA CHEAT. IT IS ABSOLUTELY THE MOST STALE SHOW IVE EVER WITNESSED ON TV. THE CHARATER DEVELOPMENT DOESNT GO ANYWHERE OTHER THEN OH HERE IS HOW SAD AND PATHETIC THE CAST IS AND JUST LIKE THE CHARACTERS THIS STORY WILL PUT YOU TO SLEEP WITH HOW SLOW, BORING AND BACKSEAT ANY ADVANCEMENT IN SAID STORY IS UNLESS YOUR ONLY INTERESTED IN THE WORST SOFTCORE PORN EVER MADE. YOU'D GET MORE DRAMA IF YOUR RECORDED ME TURNING THIS SHOW OFF EDITED IN SLOW MOTION.

this was a horrendous season. i almost quit the show. the last two episodes saved it. the finale was crazy. there was still lots of dumb stuff but at least it was exciting. the rest of the episodes were both dumb and boring. i laughed so many times this season at how silly this season was. just silly (1 viewing)

Amazing show!!! Must see! Nothing will stop Ghost from getting what he wants.

Power never stops amazing me. Some of the best written material and the acting from the full cast is unbelievable. Wish the full season could be shown on one night because it kills me to wait for the next Sunday. Must see TV here.

Great show with some flaws. Stop having characters unnaturally switch between speaking English and Spanish. It does absolutely nothing for the show.

This show is absolutely addicting. Love every episode. I am HOOKED.

Critics should have reviewed Power- edge of your seat entertainment- and so far I find this season more engaging than last year!!

I was so excited to see my favorite characters on the small screen!!! And then.....the big let down... :(. Sure some shows take a while to warm up so I wasn't expecting much from the first 2 episodes.But after 3 episodes I'm sorely disappointed. Pointless sub-plots that just flitter away into nothingness rule this season. The fertile ground for prison drama has gone unsown and of course Jamie still looks like a sad helpless puppy. Dearly missing the POWER that gave this show it's name.