Powerless: Season 1
(2017)
You might also like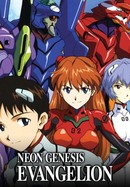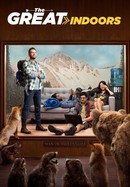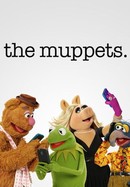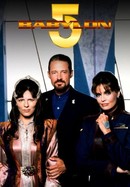 Rate And Review
Powerless: Season 1 Photos
News & Interviews for Powerless: Season 1
Audience Reviews for Powerless: Season 1
Powerless: Season 1 Powerless series is just a victim of an era where un-flashy superhero flick never get taken seriously.

No superheros? Who cares! This is great!

It's actually real funny and cute

This show didn't deliver anywhere near as much as I had hoped that it would. However, I did think it had potential. Oh well, this will fade away into obscurity and I guess that is fine. DC has plenty of material that is more worthy of a TV series than this.

Flawless. Outstanding everything. Outstanding performances from everyone, all the time. Standouts, at least for me, are Vanessa Hudgens as the plucky, optimistic, and great leader, Emily Locke, and Alan Tudyk as the spoiled, selfish, and cuzbro oh no of Bruce Wayne, Van Wayne! Outstanding writing with really great and well fleshed out characters, and is also funny! Outstanding directing most of the time, especially from Marc Buckland, who did the first two episodes! Outstanding cinematography from Buzz Feitshans IV. Outstanding score, set design, color palette, and costumes! This is just one of the greatest series of all time, and it is in my top ten shows of all time, easily, for sure! It should have been nominated for any awards, known or not, but especially the Emmys! Thank you Ben Queen for developing and submitting this to NBC, and thank you the Creators of Shit My Dad Says and Surviving Jack, Justin Halpern and Patrick Schumacker, for taking over when Ben Queen left, and also, in my opinion, essentially creating the show, because apparently it's very different from the original Comic-Con Ben Queen pilot, which I still haven't seen, and really want to see! Check this out immediately. This it was cancelled too soon! I'm so glad I bought the entire series on iTunes, instead of just the missing three unaired episodes, because I could watch this over and over again, and definitely will be! (I still want a Blu-ray, DVD, or both, release!) Oh, and also, if you happen to be a Pushing Daisies fan, then check this out, and vice versa! That show also happened to be cancelled too soon! The episodes were aired out of order, so here's the correct order, with my ratings next to them! 1. Wayne or Lose 10/10 2. Wayne Dream Team 10/10 3. Van of the Year 10/10 4. Cold Season 10/10 5. Sinking Day 9/10 6. Emily Dates a Henchman 10/10 7. I'ma Friend You 10/10 8. Emergency Punch-Up 9/10 9. Van v Emily: Dawn of Justice 9/10 10. Green Furious 9/10 11. No Consequence Day 9/10 12. Win, Luthor, Draw 9/10

Great tv show sadly cancelled,hopefully get another season sometime in the not so distant future.I liked Alan Tudak's character the best of all the casting choices

Great to see what happens to the small people when they have to co-exist with superheroes. Some people have complained that the characters are too mean to each other. They have obviously never worked in an office with French people; who will fight to the death over fresh croissants and coffee first thing in the morning. I really liked the series and was very surprised when it was cancelled.

Sorry to see this one get canceled. It had that "Better Off Ted" vibe going for it.

I LOVE THIS SHOW. So, of course, like every good show, it is cancelled. There was absolutely nothing wrong with it and every episode was really funny. The superhero part of the plot was irrelevant to me. BRING IT BACK, NBC. Ratings are worthless when it comes to good shows. Look at MST3K!! They never got high ratings, but they're back funded by a kickstarter; people put their own money into what they wanted to see. Ratings need to go. Pay attention to your real audience, and use the internet as a tool to guide ratings, not your outdated Neilson way.