Pushing Daisies: Season 1
(2007)
You might also like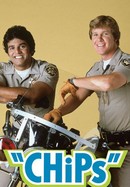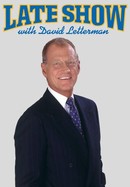 Late Show With David Letterman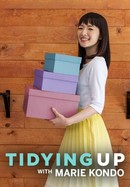 Tidying Up With Marie Kondo
Rate And Review
Pushing Daisies: Season 1 Photos
Audience Reviews for Pushing Daisies: Season 1
A great series to settle down to in the evening, very marathonable

I always come to Pushing Daisies for comfy quirky fun on a lazy afternoon. The ensemble cast is wonderful. The set and costume designs are amazing and so weird. The mysteries themselves are not all that intriguing but the character development and overall story line is top notch. Lee Pace, Anna Friel, Kristin Chenoweth and the rest are all so charming. Definitely one of my favourite shows. I wish it hadn't ended so soon!

I loved this show from start to finish, in fact it may be my favorite of all time and I am so sad that it only has two seasons. It really had it all, quirky and enjoyable characters, mystery, romance, and a sprinkling of musical numbers.

i love it one of my all time favorites. Saw it once on the disney channel late at night got right in to it. Would defanitley recomend!

Can't remember many details now, but it was one of a couple of tv shows that started our tv-series binge-watching habit.

This show was completely ahead of its time. Original, beautiful, and expertly written. It is funny, witty, touching, and sweet, and slightly morbid, all at the same time.

A dash or magic is all a pie maker needs to have the most endearing adventures solving murders.

One of my all-time favorite shows. It has everything, PLUS LEE PACE. If you have even a single romantic bone in your body, Ned and Chuck belong in the top 10 couples in history.

I wish more people had watched this show live, because then it would have been renewed! This is such an excellent show. Bryan Fuller is one of the most interesting and creative minds in TV, and in general. The writing is outstanding, with dialogue better than Tarantino, great characters, and it takes the procedural and makes it interesting! The performances are perfect, everyone owns their character, and seem very committed. The color palette is great, when your watching it's all just so colorful, and just the right amount. Not too colorful that it hurts to look at or is too childish, (amongst other things) but also colorful enough that it's unique and stands out. I also like how nothing is really a weird color. Everything is their right color, it just looks cooler, and better! The visuals are great too! It's very sad Bryan Fuller only writes two more episodes in the whole series. But when he writes, it's apparent, with the sharp dialogue, and larger laughs that happen more frequently! It's magnificent. There are so many things that I can't recall seeing in an episode of TV before (a show that is of this nature.) Some great moments that may shock you! It's like how Seth McFarlane makes the Family Guy theme and score be Jazz. The world that has been made in this show is remarkable. It's so good, I forget it's even happening. The runtime of the episodes shocks me. When it's done, I forget that it was just one episode because it seems like it had so much stuff packed in. This is an incredibly creative, well made, and really consistent show!

Classic. Cancelled way too soon.