Queen of the South: Season 1
(2016)
You might also like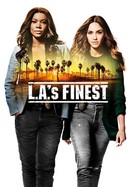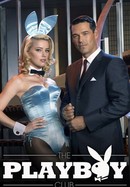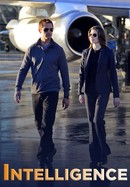 Rate And Review
Queen of the South: Season 1 Photos
News & Interviews for Queen of the South: Season 1
Audience Reviews for Queen of the South: Season 1
Really can't make the time to review all 5 season individually, but broken down on a 5 star max basis - S1 - 3 Stars S2 - 2.5 Stars S3 - 1 Star S4 - 1 Star S5- Haven't seen, but have zero expectations the show will get less dumb. Seriously, I'm stunned that there are people who watch this show from season to season and think it's gotten better. The premise of the first season was intriguing enough and some of the main characters/actors did well in carrying the show. That said, the acting of Guero and James is pathetic from the outset and becomes more grating as the series plods forward. The writing is consistently atrocious and patently lazy. Pretty much boils down to "hey let's put Theresa's life in peril 3 or 4 times per episode and have her survive thanks to the most predictably stupid plot twist possible" The constant ambush's that Theresa and Pote survive are laughable. How about putting a little effort into making the viewer believe that they truly in danger and employ some clever writing as to how they outsmart their assassins. I did like the show enough to initially watch, but boy did it completely derail in Seasons 3 and 4, actually, the next level idiocy of the show began to rear it's ugly head towards the final few episodes of Season 2, especially the finale. If you haven't watched it, don't be fooled by the name dropping of really good shows by Queen of the South fans. It is nowhere near on the level of Breaking Bad, Narcos or Ozarks, not even remotely close.

One of the best series I have ever seen. Very powerful show. I loved it. The acting was excellent. I was so sorry when it was over. I recommend this series to everyone. Love, love, love it.

Love it Badass women , action, fun ! I watched entire series and it was very entertaining. I enjoyed the acting and felt that each actor was perfect for their individual parts. I thoroughly enjoyed this series. Job well done. Forget the naysayers and critics and see for yourself. This is entertainment people not scientific research. Enjoy!

I had high hopes for this show but soon was really let down. A good idea badly executed. It's filled with bad directing and amateurish acting. The actress Veronica Falcón, playing one of the major roles—hence unfortunately taking up a lot of screen time—is one actress I find most annoying with her telegraphed, bad acting. It would have been better with someone else. A lot of the show is slow-moving, one-note, predictable and filled with cliches we've seen a million times. Really, it's just a very substandard fare. There are plenty of other really engaging, good shows out there. Give this one a miss.

It was horrible. Everything was so fake, the acting is shit and nothing makes sense. This whole show is so bad byeeeee

This is the worse show about Queen of the South ever, I am on season 2 and so far no away games against Alloa or even a home game on a rainy Saturday in November at Palmerston Park against Raith Rovers.

Good entertainment. It's surprising that this is a USA Network original, actually. Impressive work.

Woww I liked this serie too much ,i recommend it badly

Ridiculous caricatures, more holes in the plot than a Swiss cheese, absolutely dreadful acting from some of the leads. Only Americans with no taste or sensibility could rate this as good n

Season 1 was interesting, in that it revealed a bit of the more complex scenarios and personalities that the drug world is replete with. However, the other seasons were the most repetitive of any show I've ever watched on television. The entire story could have been easily summarized in a total of about 15-20 episodes. Instead, each season repeated the same story-line, changing the name of the characters and cities, same plot lines, this drug queen or king pin stealing the load from another, kidnapping and killing key members of their rival gangs in various fashion from hanging upside down to nailing them onto the wall with a large nail gun. The show is disturbing and a vehicle to display violence. The one redeeming theme is that Theresa Mendoza, the lead character, Queen of the South, claims to want to be more honest and just with people, but she inevitably fails in that philosophy as well, when she realizes she can't win by being "fair," when you are dealing with the type of characters that live in the drug world. The only thing she earns is the followership of some of her own gang, which, in the end, doesn't matter one bit. In the face of her leadership, thousands of people die consuming drugs and pursuing the money and power that comes "temporarily" with the sale of the drugs. I do not recommend this series.