Queen of the South
(2016)
Where to watch
Subscription
You might also like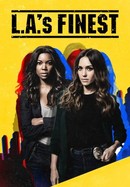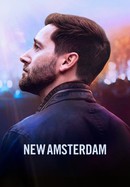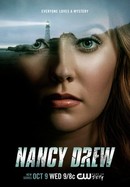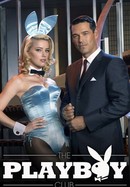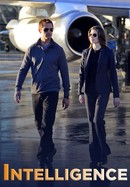 Rate And Review
Queen of the South: Season 1 Photos
News & Interviews for Queen of the South
Audience Reviews for Queen of the South: Season 1
The best show in the last years: action, realism, drama, trust and betrayal, love and slow burn...it has everything one needs to stay glued. Performance of main cast is superb!

Bad acting. Overacting. Poor writing. Violent. Rape. Poor editing. In the first episode the chemistry that is supposed to be sizzling and sexy between Theresa and El Guero is nonexistent--something is just really off and falls flat, like maybe the actress isn't comfortable with or into guys. The plot seems cliched. The mix of Spanish and English was interesting.

This series can really drag on forever. I could very well write the script that never ends. Eventually Camilia becomes mortal, her daughter takes over.........fast forward to her daughter's generation ...... and on and on and on. About 1/2 of the episodes can be centered with clips of cellphone, wine.....and "salud". It was interesting for a while and then when it projects there is "good" and "evil" within the cartels, and they are all religious to a point that their business justifies the means, with elements of shamanism crafted in between, that's when I turn it off.

Queen of the South delivers like a b-movie that's so bad it's actually very watchable. Now, calling it b-movie-like is, I admit, misleading because the production is of high standard. The acting though, good lord, that most definitely IS b-movie-like. From the lead role to most of its lead roles in the series it's horrible. What's really hilarious though (although it's not intended to, obviously) is the dialogue. It's so bad it will have you laughing even at scenes intended to be the peak of its drama. You have to wonder how a production this expensive left the acting to such mediocre actors.

Really can't make the time to review all 5 season individually, but broken down on a 5 star max basis - S1 - 3 Stars S2 - 2.5 Stars S3 - 1 Star S4 - 1 Star S5- Haven't seen, but have zero expectations the show will get less dumb. Seriously, I'm stunned that there are people who watch this show from season to season and think it's gotten better. The premise of the first season was intriguing enough and some of the main characters/actors did well in carrying the show. That said, the acting of Guero and James is pathetic from the outset and becomes more grating as the series plods forward. The writing is consistently atrocious and patently lazy. Pretty much boils down to "hey let's put Theresa's life in peril 3 or 4 times per episode and have her survive thanks to the most predictably stupid plot twist possible" The constant ambush's that Theresa and Pote survive are laughable. How about putting a little effort into making the viewer believe that they truly in danger and employ some clever writing as to how they outsmart their assassins. I did like the show enough to initially watch, but boy did it completely derail in Seasons 3 and 4, actually, the next level idiocy of the show began to rear it's ugly head towards the final few episodes of Season 2, especially the finale. If you haven't watched it, don't be fooled by the name dropping of really good shows by Queen of the South fans. It is nowhere near on the level of Breaking Bad, Narcos or Ozarks, not even remotely close.

One of the best series I have ever seen. Very powerful show. I loved it. The acting was excellent. I was so sorry when it was over. I recommend this series to everyone. Love, love, love it.

Love it Badass women , action, fun ! I watched entire series and it was very entertaining. I enjoyed the acting and felt that each actor was perfect for their individual parts. I thoroughly enjoyed this series. Job well done. Forget the naysayers and critics and see for yourself. This is entertainment people not scientific research. Enjoy!

I had high hopes for this show but soon was really let down. A good idea badly executed. It's filled with bad directing and amateurish acting. The actress Veronica Falcón, playing one of the major roles—hence unfortunately taking up a lot of screen time—is one actress I find most annoying with her telegraphed, bad acting. It would have been better with someone else. A lot of the show is slow-moving, one-note, predictable and filled with cliches we've seen a million times. Really, it's just a very substandard fare. There are plenty of other really engaging, good shows out there. Give this one a miss.

It was horrible. Everything was so fake, the acting is shit and nothing makes sense. This whole show is so bad byeeeee

This is the worse show about Queen of the South ever, I am on season 2 and so far no away games against Alloa or even a home game on a rainy Saturday in November at Palmerston Park against Raith Rovers.
See Details