Raising Dion: Season 1
(2019)
You might also like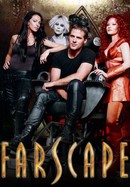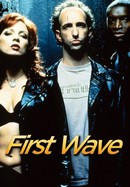 Rate And Review
Raising Dion: Season 1 Photos
News & Interviews for Raising Dion: Season 1
Audience Reviews for Raising Dion: Season 1
It's a new Marvel small-screen series offering so I had to give it a try. Also, it's a project of Michael B. Jordan, who I like. His acting role in it is infrequent. He was a producter and maybe director now and then as well. Unfortunately, it was disappointing. The story was a bit weak and the storytelling isn't great either. It was one of those cases where the writing, the dialogue and the acting all seemed to be falling a bit short and then they tried to take it up a notch in an ineffective way. Another strike against it for me is that Jason Ritter inhabits a key character. I don't really care for the actor. The role he plays is a typical one for him (the actor doesn't have much range IMO) and the character creeps me out. Even with this less-than-shining review I will likely continue watching the series. I'm a fan of this Marvel stuff even when some of the offerings fall short.

It was good, wait on season 2

Overall, the show is super boring with a lot of dialogue. The premise is decent, but the script seems to be written by the 7 year olds acting in the show.

An uninteresting plot premise encases subpar writing and dialogue that doesn't make the characters feel like real people. The size of Dion's arsenal of superpowers is borderline ridiculous, and the final twist is not much more than shrug-worthy. Not recommended.

The show concept is good, the only complaint was the character of Dion. There were times when the character seemed younger than he was supposed to be, then times where he was acting older. It was like a weird collab of a 4 year old and a 13 year old. I couldn't pin down how old he was supposed to be or what age group he was trying to imitate. If the producers just worked on framing his character's actions and mindset within a specific age group that would be better.

Very disappointing. Poor dialogue, uninteresting story. Superheroes have been done to death as an idea and this series has nothing interesting to add to that genre. Netflix makes second seasons of some very weak shows and cancels good ones.

It definitely has issues with pacing, but the cast are rock-solid, the visuals are tight, and the key story beats land with attention-jerking finesse.

Unfortunately, got worse and worse. Liked it to begin with. I then lost appreciation as it ignored entertainment to make statements

It's more of like a kids show, but it's still very entertaining to watch.