Where to watch
Buy
Subscription
Buy
Buy
You might also like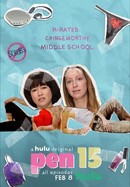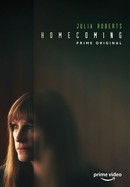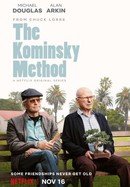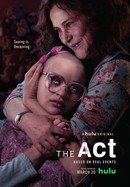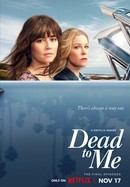 Rate And Review
News & Interviews for Ramy
Audience Reviews for Ramy: Season 2
meh just a big meh not worth watching honestly

In the second edition of the partial memoir of Ramy Youssef's New York life, the eponymous protagonist encounters new personal challenges in terms of interpersonal relationships, growing up and relating to his religion. The latter in particular is a strong focus this time, with a mentor of sorts entering Ramy's life. His family also comes more to the fore this season, and it is illuminated how the American dream often gets in their way. The first half of the season, as with its predecessor, is devoted entirely to Ramy and his difficulties after returning from Egypt. As is often the case, he consciously questions where he stands in life and how he might become a good Muslim. Ramy Youssef once again knows how to shine with a lot of wit and uses his dramatic side at the right moments. The series is a classic dramedy and the acting of its characters makes this clear. Youssef's way of talking and constantly manoeuvring himself into unpleasant situations is always good for a laugh. You hardly understand his character's decisions, but you can't help but root for him. Of course, the fact that Youssef is virtually playing himself simplifies this enormously. With Mahershala Ali, this season welcomed a lucrative newcomer and Oscar winner. He is tailor-made for the role of Sheikh Ali. He radiates calm and optimism and always believes in the good in people, which is why he also takes on a seemingly hopeless case like Ramy. You buy Ali's performance at all times and never have the feeling that he is just playing some pseudo-wise god. As usual, the other characters from Ramy's family perform strongly. Both May Calamawy as his younger sister Dena and Hiam Abbass as his mother Maysa get their own episodes again, depicting their struggles against American prejudices against Muslims. The same goes through Amr Waked this time as the family man Farouk and even Laith Nakli in the role of the racist Uncle Naseem, who also have to deal with their difficult positions in this world. Ramy continues to be unpredictable in its making and surprises with the many episodes that are not exclusively dedicated to the title character. Thus, the series remains varied in the second season and shows one numerous facets of Islamic culture. This time, with the religion theme, there is also a consistent plotline throughout the season, after there were some episodes in the first that were only partially connected. While these were all solid and entertaining, here episode seven is one that you want to erase from your memory immediately after watching it. It's downright obnoxious and doesn't feel necessary at any point. However, thanks to the great episodes that preceded it, one is not willing to abandon the series, which pays off thanks to the high quality of the three final episodes. Ramy is by no means perfect, but neither does Youssef want to be. He remains true to his line and teaches us with further important and incisive events from his life as a Muslim millennial in the US.

garbage, not worth to waist time on this

Season 2 of the breakout comedy Ramy loses a bit of steam in its second season, but grows the story into a deeper, more meaningful conversation. I am very excited to see where season 3 picks up.

The comedy isn't funny and the character is flat and under-developed.

Funny, exciting, heartfelt, complicated, cringy and overall brilliant. It is a complex comedy about identity, religion and self-improvement. A unique and very fresh story.

I saw a different word, different culture and different believe. It so interesting to watching. I was believe we are different, but after this show I feel never said never! We all humans

Painful, cringey, and neccessary. EXCELLENT acting on all parts, excellent writing.

Absolutely loved it, what a fresh and unique new voice

An entertaining comedy with so much heart.
See Details