Red Dwarf: Season 8
(1999)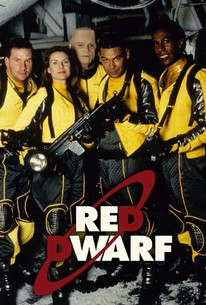 You might also like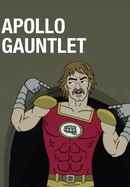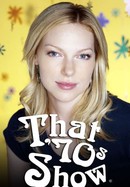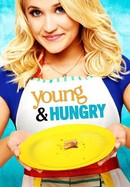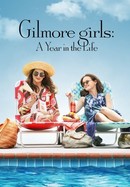 Gilmore Girls: A Year in the Life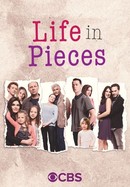 Rate And Review
Red Dwarf: Season 8 Photos
Audience Reviews for Red Dwarf: Season 8
Honestly, I actually liked Season 8 quite a lot outside of the rather poor opening trilogy, but there is no denying it: The dynamic of the show is simply not there at all. Season 7 was forced into dropping the central dynamic of the show: Lister & Rimmer, but this one puts all of the main characters into a very densely populated location -- As such, this feels almost like an entirely different show, just with the same characters; if I were to compare it to another show, I would say that Season 7 was like 'Archer Vice', but Season 8 is like 'Dreamland'. This is most evident with the first 3 episodes that are, from a story perspective, actually rather clever at times, ending with a surprisingly interesting "What a twist!" moment, but it is so long that it actually gets legitimately frustrating to watch. I remember getting very restless watching it because I was waiting for the "resurrected crew" element to end so the show could continue as it should, only for that to never happen (until Red Dwarf X, ultimately). Now, fortunately, the dynamics of the central members are intact for chunks of each episode moving forward, starting with the rather good 'Cassandra', which plays with Time Conceits in a way that most Doctor Who or other Sci-Fi writers fail to understand, while at the same time, it's also an episode where not much really happens in it. It's less of an episode of a Sci-Fi Comedy series, and almost like a short Thesis on how Time and Causality work, that was later adapted into a Red Dwarf episode. Then, comes my guilty pleasure trilogy: I'm not going to apologize, but for better or worse, I pretty much love 'Krytie TV' and 'Pete' parts 1 & 2 -- These are shallow episodes that ultimately don't need to exist, but they are consistently very, very funny, with easily some of the best material for any of the characters this Season. Then, finally, the Season ends on the somewhat underwhelming and extremely uneven 'Only the Good' -- this episode is generally somewhat funny for the majority of its runtime, but it's almost entirely just plotless meandering, only for the last third of the episode become a rather intense countdown to destruction. This Final Act of this finale is actually quite effective for moments, but even that largely deflates toward the end, and then ends on a somber joke that feels less like Red Dwarf and more like Bill & Ted (maybe because of the......surprise cameo, for lack of a better description), but it was a compelling final 90 seconds or so, but not enough considering how lackluster the episode up to that point was. And this ends Season 8, and like Season 7, it's an uneven Season capped by some of the weakest material within; this time, however, the Season itself is a lot more spotty, and actually suffers its most during the beginning in a way that, honestly, the Season itself never fully recovered from, despite plenty of laughs in the subsequent handful of episodes. Still, if you like Red Dwarf, this doesn't at all ruin the show, it's just not the show at its best, mostly due to the completely miscalculated central dynamic change, seemingly assuming that bigger was better.

One of the best TV shows ever. Excellent comedy.

Apart from one episode, Cassandra, which reminded us how clever the show used to be, this series was pretty flat and unfunny. It felt like the whole run was meant to create an entertaining title sequence, even if when the scenes were reached in the show they made no sense. Full of plot holes and repetitive jokes, this series is not the return to the red dwarf that the fans needed after 2 series on starbug. A few of the jokes might make you snort a single ha, but those are few and far between.

After the previous disappointment we got a very ambitious season. Apparently due to popularity in America Doug Naylor had developed a movie script that was refused but the Americans offered money if it was made into a show instead...this is where we land. At the end of the previous season we saw Red Dwarf was restored and in the first episode we see the crew has been resurrected too. They did actually manage to get cameos from previous characters but another HUGE mistake. After 3 very unfunny episodes that reduced the show to cliches and catchphrases we are left with them all in the jail onboard Red Dwarf that is a maximum security jail!? what? why? So this season is the crew in a futuristic prison! that sounds funny!! no really, it does! Rimmer is resurrected with the crew but is a shadow of the character that was hilarious in the earlier seasons. This time he is just doing lots of slapstick! but they do have Rimmer and Lister sharing a cell and it is clear the chemistry and timing is lost. The gags are all cheap and throwaways. They kept Kochanski but she has a reduced role as nothing more than a love interest. The Cat and Kryten have smaller roles and the show tries to stick with Rimmer and Lister, which could have been a throw back to earlier seasons but just highlights all the issues with the show. Honestly this season compared to season one or two feels like it has been recast and is a remake. Its utterly horrible. The BBC cancelled the show after this and again we were left with a cliffhanger!

Back to their best, the crew of Red Dwarf have reclaimed their ship, but at what cost...