Where to watch
Buy
Buy
Buy
You might also like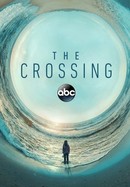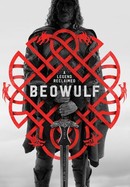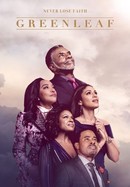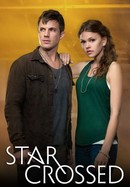 Rate And Review
Audience Reviews for Reverie: Season 1
this was guaranteed to be cancelled, just a shit plot tbh, the great actors in it were never going to save this one from failing.

I LOVE this new show! Love the stories and it's so unique!

Been watching this since it started. After the first episode, I was hooked. If you haven't watched it, go online or to your TV provider and watch it!!!

Sarah Shahi returns to television as the lead role in a new sci-fi thriller She plays negotiator Mara Kint; a teacher and former counter terrorism unit member Mara feels that people have forgotten how to empathize since nowadays we just stare at our mobile devices and barely interact face to face her job is tough particularly when a failed negotiation took place that involved the death of her sister she's then approached by Charles from Onira Tech to have the task of participating in Reverie, a virtual reality program that brings people's memories to life while in a sleep-like state there are no limits in Reverie because the impossible becomes possible for many people they see it as an escape from the harsh realities of the real world; to turn off their pain receptors, dismiss their fear, even to reunite with loved ones the bad news is that so many people have gone so deep into it they've fallen into a comatose state so Mara is brought in to bring them out yet she's seeing things as a result of going in Charles has a partner named Monica Shaw who both share a concern about Reverie and its overall effect on the world Alexis also works in the technical area of the program along with an artificial intelligence called Dylan who's based on someone very close Mara also gets a strange visit from Oliver Hill who used to work at Onira Tech but was silenced for unknown reasons, can she trust him? she also runs into her former flame from when her sister and niece died, it's possible she still holds a grudge against the killer The finale leads to Mara possibly losing her mind but Onira Tech is also in danger of being destroyed by Oliver who wants to restart it all the ending is also very creepy opening more possibilities for this program I hope

LOVE this series.....the cliff hanger made me want to know how mara was going to get out of this!

Just finished binge watching... Can't wait for the next episode!!!

Reverie has some traits of a major network show, (trying too hard to appeal to absolutely everyone instead of focusing creating a solid, high quality show, for instance) but the cast is really great, and the story so far is excellent.

Great concept.... I like that it is unpredictable and a different type of story every week. I also like all the new layers to the truth behind it all That unfold EACh week.

I like it, action, the human element with the tech involvement. The characters are good, it helps that i like the actors from Their previous work

WE raTher enjoyed the show. Looking forward to Upcoming shoWs. Only complain i would have is the Amount of potential plot twists they Reveal during the first show. Two thumbs uP.
See Details