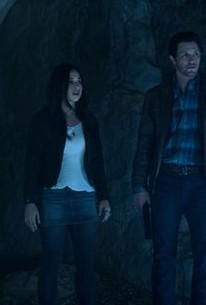 Episode Info
In the premiere, Liz Ortecho reluctantly returns to her tourist-trap hometown of Roswell, N.M., and reconnects with Max Evans, her teenage crush who is now a Roswell police officer. But Liz soon discovers a shocking truth: Max is an alien who has kept his unearthly abilities hidden his entire life, along with those of his otherworldly sister, Isobel, and their friend Michael. Elsewhere, Master Sgt. Jesse Manes spearheads a long-standing government conspiracy--unbeknownst to his son, Alex Manes.
ATTENTION: SOME OF THE QUOTES BELOW CONTAIN SPOILERS
If you like a good CW sci-fi drama, this is a good bet to add to your list.