Russian Doll: Season 1
(2019)
Where to watch
Subscription
You might also like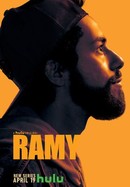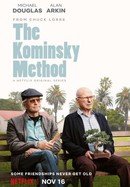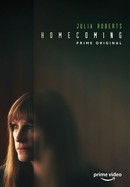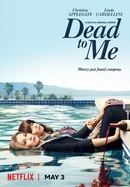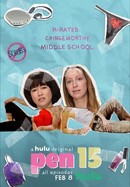 Rate And Review
Russian Doll: Season 1 Videos
Russian Doll: Season 1 Photos
News & Interviews for Russian Doll: Season 1
Audience Reviews for Russian Doll: Season 1
Masterpiece! Natasha Lyonne was fantastic

This is everything great fiction is supposed to be. It's innovative yet relatable, it's heart-wrenching yet heart-warming, it's thought provoking yet enjoyable, and in the end it leaves you wanting more. Everything about this show from the writing to the acting to the cinematography to the soundtrack is next level. This is prestiege television at it's best. Natasha Lyonne is doing such an amazing performance that she makes it look effortless. She struts through the mind bending material like a rock star, and the supporting cast is backing her up perfectly creating a rthym and harmony that is as infectious as the subject material. It's such an impeccable display of science fiction/fantasy that you often forget that it's also a benchmark for diversity and inclusion in the genre. Seriously, I love this show and couldn't recommend it more to anyone who likes mind bending story telling.

Bit of a "hidden" gem in the way that I've never heard anyone really talk about it even though it's been on Netflix's front page. Witty, thoughtful, great acting and dialogues. I went in with no expectations and happily surprised.

I love time loops, but this time loop didnt offer much. There were a few ideas, that I enjoyed, but the whole rest was not funny, not thrilling and just annoying and boring to watch.

No clue what this show is about. The lead is great. Inventive story but eh.

Seasons 1 and 2 of this show are absolutely brilliant. I am so grateful for this type of shows, in an era or mediocre writing.

Ciekawy klimat, bardzo specyficzna bohaterka, ale mogło to inaczej się skończyć

I like this show a lot! Natasha Lyonne has always been a fav of mine and I really dig the character in this. Season 2 is just as good. Great story and acting from the entire crew.

Entertaining dark comedy that has a refreshing sci-fi plot. The show does a masterful job of adding a new wrinkle to the plot whenever the plot seems on the cusp of stalling. The show benefits from excellent writing and memorable performances by the entire cast. Each episode makes you wonder what is going to happen next. It will be interesting to see what sci-fi plot the show explores in season two. I would highly recommend Russian Doll.

This a fast paced mind bending journey. I really couldn't stop. Honestly, I just watched it again to get ready for season 2, and I planned to skim to get the highlights. Couldn't do it. Needed to watch it. I might need to watch it again. Just a masterfully done show.
See Details