Samurai Jack: Season 5
(2017)
You might also like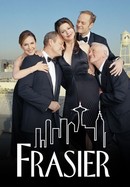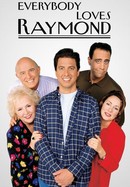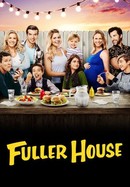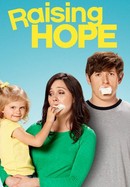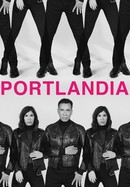 Rate And Review
News & Interviews for Samurai Jack: Season 5
Audience Reviews for Samurai Jack: Season 5
The long-awaited final season for Samurai Jack (arriving no less than a dozen years after the previous one), was worth the wait, giving Jack's story a satisfying conclusion, and also taking the series to new artistic and dramatic heights. Making the jump to Adult Swim, Samurai Jack is finally able to feature bloodshed, but it also might shock fans of the Cartoon Network years to discover the inclusion of intense character development in this season, particularly in the first half. Perhaps taking a page from Marvel's Old Man Logan, the Samurai Jack introduced in the early episodes this season is a broken man, world-weary and full of regret, ultimately feeling that he's failed his mission. The latter half feels closer to the initial four seasons, with more goofy humor and cartoony antics, but the whole season is a marvel in terms of animation. Samurai Jack was always astonishing for how it found such beauty in its fight scenes, and here they're even more epic and meticulous, as well as well-paced with the story elements, as yes, this season is fully serialized, belying the episodic nature of the show's past. Jack does indeed succeed in his mission come the end, but not without paying a price, and the end is effectively bittersweet. Samurai Jack's final season is about as masterful as it could have been, and is another stirring consideration for why we may be living in the golden age of animation.

An epic final season which finally brought an end to Jack and Aku's story. This season honoured the visual masterpieces of the original seasons with even greater visuals than before. Although the last episode was a little rushed, and paradoxical, it was an entertaining and satisfying end to this amazing show.

A surprisingly beautiful saga conclusion.

The series definitely took a hit without Mako voicing Aku. He wasn't the same character and it was cringy. Overall though, I was glad to finally see how Gendy wanted to end the series, and the fact that is was able to take a darker and more mature turn was spectacular for long time followers of the series.The score and art were just as breathtaking as I remembered.

This show seems to never miss.

Oh boy, where to start. I'm hard on you because I love you, Jack. This season started off great. Couldn't be better. I was on the edge of my seat. Then Episode's 9 and 10 happened. The one thing this show could not screw up. The ending and Jack returning to the past. The final battle with Aku is brief and underwhelming. It felt rushed and winning through the 'power of love' was as cliche and cringey. First 8 episodes, loved it, 5 stars. Just couldn't stick that landing.

The beautifully animated series takes a huge turn from the first couple of seasons, turning into a dark, bloody, story-driven tale... And does it for the (much, much) better.

a great sense of growth was given to jack, you feel his anger and his hapiness.

An absolutely phenomenal season. So beautifully crafted and executed.

After all those years, this fifth season is a magnificent conclusion to the series. I even hope it would come back for more, as this season just blows everything, with the scripts, animation, and overall quality.