You might also like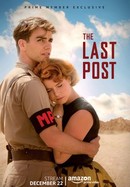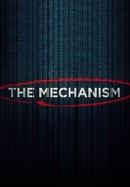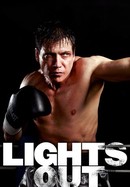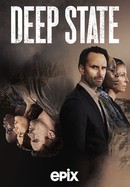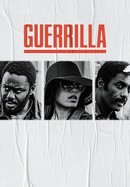 Rate And Review
News & Interviews for Save Me
Audience Reviews for Save Me: Season 1
A well written and engaging story with great characters and acting. As always, Lennie James was terrific.

Great story and characters. Well played

Relevations never go the way you think, characters are shown as all grey. Music is cool. It will blow you away. Guaranteed

Brits are coming. and they know their stuff. rarely I encountered a tv series so well crafted as this one. the main actor, whom is also the creator and the writer did a marvelous job. it's one of the rare cases, where the lead role couldn't be given to another human being. exactly like The OA, one of the most unique tv drama series, performed and created by the ingenious Brit Marling, inexplicably erase from the face of the earth by a certain mr. ted sarandos, who's interested just in new proselytizing algorithms for his creature. back to Save Me, we all are extremely anxious to know when season 3 will be available. probably in late april.

The acting is without fault. But midway through it really dragged. The series could have been edited down to movie size. Whatever subtext there was (barely any) did not justify the length and wasted screen time. A disappointment because I really like Lenny James.

I have long rated Lennie James as one of the UK's best actors. The fact that he created this shows he has more talent than just acting. The rest of the cast including Kerry Godliman and Stephen Graham are outstanding. I love the slow burn storyline and the attention to detail in regard to life on a London high-rise estate. This is a must-watch show.

Fabulous script and plot. Great acting abd filming which captured SE london pub life superbly. A must see.

Lennie James e foarte bun

I was glued to the TV every episode! Can't wait for season 2

"Nelly" Rowe (Lennie James) is a popular self-styled womaniser living on a Deptford council estate in London, whose life is turned upside down when he is arrested on suspicion of kidnapping his thirteen-year-old daughter Jody (Indeyarna Donaldson-Holness), whom he hasn't seen in ten years. After convincing the police of his innocence, and frustrated with the way the case is progressing, Nelly decides to take matters into his own hands and try to track down Jody himself. From a plot perspective, the first season of Save Me starts very slowly, but what it does do extremely well is build up a background of small details that help establish the milieu as authentic and lived-in. The housing estate in Deptford is essentially a character in itself, and the glimpses of the denizens going about their idiosyncratic ways gives an almost documentarian tone – from the guy doing tai chi on his balcony to the kids kicking a football at one another, to the young lesbian couple stealing a kiss against a wall, to the meditating Buddhist, to the couple dancing slowly on a basketball court, to the woman in a burka carrying a skateboard, to the older folk watching it all happen day after day, it's a paean to the real lives that people lead in this kind of community. Indeed, one of the most consistent themes is the importance community in general. Elsewhere, the penultimate episode features a 'rape' scene that's exceptionally difficult to watch, but not for the reasons you'd think, and which offers a fascinating portrayal of how potent sexual power dynamics can be. Lennie James, who also wrote the show, is predictably enthralling, with a simmering rage just below the surface, which is constantly threatening to boil over. Stephen Graham plays Fabio "Melon" Melonzola, a convicted sex offender trying to put the past behind him, bringing his usual chameleonic abilities to a difficult part. Suranne Jones as Claire McGory, Jody's mother, isn't really given a huge amount to do beyond a few generic scenes as the quintessential worried parent, it she plays the part well, going with subtlety and shock rather than histrionics. Strangely, a subplot involving her husband Barry (Barry Ward) is inexplicably dropped in the penultimate episode. These missteps notwithstanding, the season is a fine amalgamation of a Ken Loach warts-and-all tone with a more thriller-esque core that's well directed by Nick Murphy.
See Details