Search Party: Season 3
(2020)
You might also like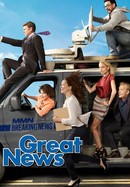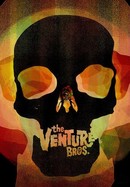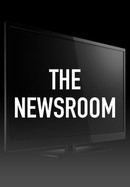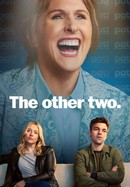 Rate And Review
Search Party: Season 3 Videos
Search Party: Season 3 Photos
News & Interviews for Search Party: Season 3
Audience Reviews for Search Party: Season 3
Season 3 remains the only blight on an otherwise-genius show. The courtroom experience the show created was ridiculous. Both defense attorneys, particularly Dory's, must be disbarred immediately. A piece of luggage cannot simply be replaced with an identical-looking piece of luggage - there's a tracking system there that the show just decides to ignore entirely. And the audio of Dory admitting to the murder - why does it play different audio each time it's played? LAME! Finally, there is no way Dory is not found guilty there. That's an issue that will affect me the rest of my life. In sum, season 3 attempts to take the show to a 'screwball comedy' place. And that's not what the show was for the first two seasons: it was a drama, it was a mystery, with jokes thrown in. That's what was great about it. But for sea#on 3, they threw out those first two seasons and decided to change it up. Unfortunately, the courtroom setting and a murder trial was not conducive to this change. Luckily for the show, they got their groove back in season 4. Let's pray season 5 doesn't lose it again.

I thought the first season was really mediocre. There wasn't much to sink your teeth into, it was all sarcasm and irony. Hipsters running around playing investigator. Annoying characters whose stories are tough to set through in some episodes. But by the third season, it's so horrible that those episodes become unwatchable. In watching this season unfold you get the feeling that the original writers collectively quit and their children took over. The only problem with that theory is that 8th-grade students could write a better plot and dialogue. Absurdly bad. Wholly unwatchable. It's is that horrible.

Michaela Watkins. Louie Anderson. Shalita Grant. Amazing.

One of my fav shows right now. It probably will be for a long time. However Alia Shawkat is obviously not very good at acting... I must say... John Early is the star of the show to be honest. In season 3, Shalita Grant steals every scene she's in. Louie Anderson's character's also really great. Hilarious.

The characters were carefully chose and fit the witty dialogue perfectly, it's hilarious

Toata lumea joaca atat de bine, mai ales the wedding

search party is pretty good at having the dark moments in a lighter tone --- don't mean to contradict myself but I think that is actually what made it interesting to me enough to finish the whole series --- am not entirely a fan of it but liked it in general and would watch if they come out with a 4th season.

Search Party returns after a 2.5 year hiatus (and a switch from TBS to HBO Max), but it was well worth the wait as this season is exponentially better written and executed than its previous two. While the season two finale ended in a way that could have found the series writing itself into a hole, instead Search Party fires from all cylinders as it brings its storyline to the ever-reliable setting of the courtroom. Similar to films like Network and The King of Comedy, this season examines how publicity and the media machine correlate with public image, even (especially?) in light of truly amoral actions, and the show gets into some intense themes regarding guilt. It's definitely heavy stuff for a show that claims to be a comedy, but it's also frequently funny, and the new cast additions this year (Michaela Watkins, Louie Anderson, and a brief but highly memorable turn from Chelsea Peretti!) are all great! The returning players all have augmented roles this year two, with Alia Shawkat giving her best performance to date, and her protagonist has grown to a moral complexity that is rarely seen in millennial characters. By now it's clear that Search Party's creators intend for each season to be a series reinvention (the show's own title is practically a misnomer now), and this year once again ends with a shocking game-changing finale. Season four can't get here soon enough!

Season 3 was another incredible 10 episode arc that had me at the edge of my seat the entire time. The series is incredible and if you haven't watched it yet, you are truly doing yourself a disfavor. I cannot wait to see what happens next in season 4, and I hope for many more seasons down the road!