Shameless: Season 11
(2020 - 2021)
Where to watch
Buy from $1.99
Subscription
Buy from $1.99
Buy from $1.99
You might also like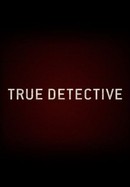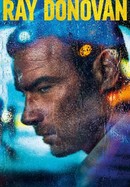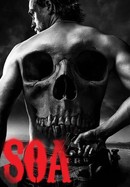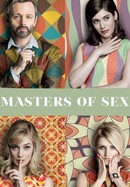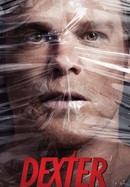 Rate And Review
Shameless: Season 11 Videos
Shameless: Season 11 Photos
News & Interviews for Shameless: Season 11
Audience Reviews for Shameless: Season 11
Hate seeing pandemic in tv shows, its depressing.

Show became very political and this last season was horrible. Only character I cared about was Mickey because he always brought comedy to the show. I was hoping Debbie would grow more into a responsible mom and woman but they completely made her character go backwards. And by the end it was a lot of unanswered questions and I would've preferred Fiona showing up for the last episode but she didn't. And what about that ending? Why didn't we get to see the kids reaction? It wasn't a great ending. It's like they didn't try.

Series was awesome and actually funny but it is painfully obvious how political it has gotten. Cannot go 5 minutes without trying to highlight all the issues that all these soft political activities on social media complain about. From police abuse, excessive emphasis on masks, gender fluidity, sexism, and much more. It's no longer a comedy it's just trying to cram as much political correctness they can fit into each episode. Most of the plot lines that have been building for 10 seasons is lost bc and put into the back ground. The characters are different…the show is different. Disappointed but this seems to be a theme with a lot of shows recently.

Ham fisted preachyness about how awful all white people and cops are with the exception of the dirty yet virtuous main cast of characters. I would bet my house that only a mostly white and priviledged writing staff could come up with such cartoonish wokeness. Such a slide in quality from the early seasons that portrayed some hard and poignant realities to the later seasons portraying a silly world that doesn't exist.

I have loved this show since the beginning. I have had issues with a few things here and there but overall it was a solid run. So on to the final season. The creative team had to show off their woke agenda before they closed the show. Here are a few examples. 1. Veronica's comment about how the painting Frank stole is only famous because a white person painted it. Yeah, I'm sure that a person of color has never painted or created a piece of art that became popular even though it was simple or bland. 2. The show makes it out like cops should be wearing brown shirts. Carl encounters many different situations where he asks his fellow cops why they can't give the person a warning or just let them go. One scenario is familiar. There is a person selling loose cigarettes and Carl ends up going back to them later in the night to give them a whole carton of cigarettes and tells them whers they can go to avoid the cops. Carl's final assignment as a cop is issuing parking tickets and he takes every advantage to stick it to rich people. I get that rich people can suck but to make it out like they all suck is too far. I am far from rich and I park in places I shouldn't. 3. The furniture store scene with the Trump supporter worker was ridiculous. Yeah, there are some crazy people who supported Trump but there are crazy people who support Biden as well and lets not even get into the fact that we're supposed to believe that 80 million people voted for a guy who barely left his basement during the campaign... There were countless examples of wokeness throughout the season but these are the ones I can remember off the top of my head. I'll also say this: It is crazy to me that we don't get closure about any character other than Frank. I also think it's ridiculous that Fiona was basically erased from history. How many times has a person left their family and never tried to contact them or come back? I'm sure it's happened in the long history of our world but not often. Shameless had a solid run but with how this season went, I am glad we won't get another.

This was a good show up until season 10 but then it became "woke"in season 11 and it is no longer good or funny.

The last two episodes of the final season of Shameless are worth getting to even if you have to watch some dog crud to get there. William H. Macy's performance in Episode 11 of the campaign brought tears. As did the finale. After about two seasons of superfluous fluff, I was surprised to be so engaged and emotional about the ending. Macy, after being given virtually nothing to do, thrives in a meaty role. For a show that stayed around about four years too long, this is about as good as you can do.

The "wokeness" and political correctness in the very first episode of season 11 ruined a very funny series. Give people a break. People don't want political and social issues in our faces all the time. My wife and I won't watch anymore of the series.

I am on the first episode of season 11 and off the first few minutes in it is nothing but a push for the liberal agenda. I don't understand why they had to input it in from the masks to BLM, making comments about white people vs black people, covid. Unnecessary and ruins the show altogether we get enough of this junk from the media let alone needing it all in a tv show. Also the way they have it videoed this season seems extra poor and cheesy. I am very surprised as being a fan of Shameless to see such a huge disappointment already in the first episode.