Silicon Valley: Season 6
(2019)
Where to watch
Buy from $1.99
Buy from $1.99
Subscription
Buy from $1.99
You might also like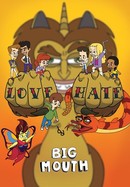 Rate And Review
Silicon Valley: Season 6 Videos
Silicon Valley: Season 6 Photos
News & Interviews for Silicon Valley: Season 6
Audience Reviews for Silicon Valley: Season 6
I felt this season in particular was lacking in pace and quality. Often reusing old material and relying on the character nuances to deliver a half baked story line. What the first four seasons get right is the nuances of the tech worlds infighting, backstabbing and tech lingo. This season could have delivered if it involved a stronger story line that connects with the real world such as narrative manipulation, global stage politics, fake news explosion etc… atleast we got a glimpse of it when Richard faced congress ala Facebook; they could have carried along that path. Instead we have a irrelevant burning man style desert party with a fictional technology for holograms and then Bill gates interview about how the decentralised internet just didn't work:-and we all know how Bill and his family feel about decentralised power…alas a disappointing end for me.

"Silicon Valley" is a top-notch comedy series that also isn't as dauntingly long as some of the well-known ones out there. This show is very funny and has a lot of enjoyable commentary on people who actually live in Silicon Valley and create tech companies. I enjoyed the characters and thought all of them had hilarious moments in their own right. The show does become a bit repetitive in its storylines and the last two seasons aren't quite as strong as the rest, but the whole package is still great. Overall, this is a well-written and often hilarious comedy series that I am glad I finally got around to watching.

(Series) Such an enjoyable show with heartfelt moments from the beginning to the very end! Smart, funny, and strong writing throughout. Great series and one I will defend till death.

High-caliber throughout, Mike Judge's story of internet startup Pied Piper offers a cohesive and engaging story with characters to rally behind despite their obnoxious faults. One of HBO's more underrated gems, Silicon Valley upgrades big tech with even bigger laughs.

The series has found its rhythm, a good combination of tech/business conflicts carry the plot, while the strong cast carries the humor. Sometimes it becomes too plot focused but they never truly drop the ball, and while the show may sometimes lack in the quantity of comedy it definitely delivers in quality.

I dont like series that end in such a way that makes the whole series unwatchable. I cant watch previous seasons now that I know how it ends. Is it so hard to have a success story instead of failures? Then the very end was just dumb. Why would you finish it like that.

Gives us a good ending to the series, but it's sad that all of the work that Pied Piper has done is just thrown away and the big dream does not get accomplished. But it gives a heartfelt ending to a really funny, intense and smart series.

Silicon Valley: Season 6 although the final season is not its finest season, Silicon Valley: Season 6 gives the series a proper sendoff its deserved.

Build up to Ending wasn't worth the wait. But solid series.

Having lived and worked in the real Silicon Valley for more than 30 years, the show characters perfectly encapsulate the diverse, yet in many ways insular world of the high technology industry. I enjoyed the many twists and turns of Pied Piper's adventures, and was impressed by the show's finale, which captures the reality that most start-ups don't succeed, although not in the manner depicted. Having always viewed it as very well-written, but somewhat mindless entertainment, I found it disturbing (in a thought provoking way) to realize the show had much deeper aspirations and meaning, i.e. the potential danger of relentless technological advancement without consideration to unintended consequences, the undeniable corruption that comes from wealth amassed quickly, sometimes through plain greed and often with the luck of timing, that those that fail are not undeserving of success and may be the ones from whom we can learn the most; and ultimately that our values define us, not our possessions. Bravo!