Snowfall: Season 4
(2021)
Where to watch
Buy from $1.99
Subscription
Buy from $1.99
Buy from $1.99
You might also like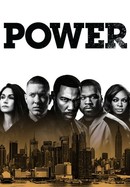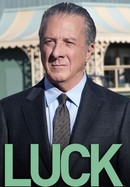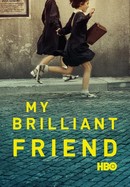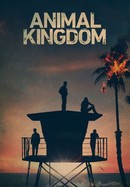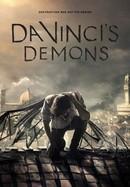 Rate And Review
Snowfall: Season 4 Videos
Snowfall: Season 4 Photos
News & Interviews for Snowfall: Season 4
Audience Reviews for Snowfall: Season 4
Pure masterpiece. Totally worth watching, don't forget snacks, and don't forget to train!

Rate this in the Top 10 shows List mayyybe even Top 3💪🏾💪🏾💪🏾💯💯💯

Great show almost as good as the Wire...Almost.

The initial seasons were the best plots, but since the tragic death of John Singleton (R.I.P. / R.I.T.) somethings seems to have changed. Conspiracy theories aside, it just seems strange that John fell ill after a trip to Costa Rica, and died. The unholy alliance of the CIA, Contras, Oliver North/Reagan and the Crack-Cocaine pandemic in the Black community was the heart of this story. Yet, Season 4 reverts back to a more infighting plot that overlaps those deeper truths involving the DEA, CIA, & FBI and Contras, Drug cartels, or so called narco-terrorism. Most likely, Season 5 will be the final season unless it goes deeper into the geo-political economic implications of what SnowFall identifies in the genre of the "Gemstone files".

Another exemplary season of Snowfall, that ratchets up the drama and the intrigue surrounding it's not-so secret history of the crack epidemic. The show's portrayal of the streets is increasingly brutal, and the writers throw us plenty of strong new storytelling by introducing a journalist character. The stakes only grow higher once media sets its peripheral on the crack epidemic, and it's only logical that the series will only becomes more intense as it approaches its conclusion! If you haven't jumped on board Snowfall, one of the best crime dramas currently airing, now is the time to do so!

One of the best TV shows I know. What are U going to do when your world explode?

Man this show can do no wrong. I love this show, the characters, the story...please never end lol

Season 1 and 2 were really good, season 3 it began losing its way and by season 4 it was completely lost. Apparently now Franklin Saint isn't a crack addict but instead he`s a social justice warrior and his mother is a really cool landlord who doesnt mind if her tenants are weeks behind on rent, unlike of course white landlords that had previously owned the building. There`s a new Japanese -American character now whose also a victim, for some reason. And some white women who work at the newspaper`s offices who are also victims, they had to fit them in somewhere. Beginning to wonder if the writers are the ones smoking crack. The whole thing is bogged down now in so many subplots and victim narratives that it has stopped making any sense. Its a pity really because it started out really well but then undermined what could have been an interesting story with woke baloney. If this is the future of entertainment, than god help us. I`m sorry, but this show does not deserve to be renewed.

John Singleton's best since Boyz n The Hood, might be better. Great acting (Teddy and the CIA just take it to a whole nother level), insane story based on alleged real events about the CIA's covert funding of rebel groups to fight leftists in South America, through the sale of cocaine to burgeoning gangs in Compton. Which some believe started the crack epidemic and escalated the gang wars in LA... amazing production, A+++!!