Teen Wolf: Season 5
(2015 - 2016)
You might also like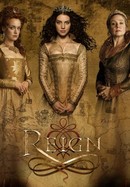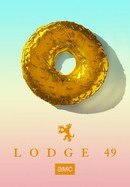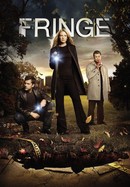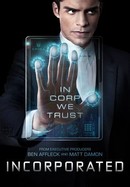 Rate And Review
Teen Wolf: Season 5 Photos
News & Interviews for Teen Wolf: Season 5
Audience Reviews for Teen Wolf: Season 5
Wow really enjoyed this dude

Really love this tv show. Watched this with my teenage daughter originally but I keep going back to it. I love stiles' sarcasm and the friendship of the characters. Keeps me coming back to rewatch over and over again.

A grand improvement on the last season. Showing Scott's growth as alpha and having some of the best villains of the series while continuing the stories of all the characters we love dearly.

Aqui se completa a jornada de acabar com o elenco antigo e com o estilo das primeiras temporadas que era tão bom. Não marca, serve apenas pra passar o tempo. A trama original deixa saudade.

Rating: 8/10. 84/100. 5A: 8/10. 84/100. 5B: 8/10. 85/100.

i think this season was good, but not as good as its predecessors. it kinda lost character and most storylines had a lot of potential but it was wasted

This one on DVD rather than i-Tunes download. Adding to the disgusting trend this season is issued in two parts to boost revenue at the viewer's expense. For your money you get very few extras. This may be Scott's starring role but it is the friendship shared between Styles and Scott and the love between Styles and his father that grounds the show. Like so many relationships involving single parents the line between adult and child is often blurred here, the same goes for Scott and his mother. And although he is definitely part of the pack Styles is not a werewolf. The show has gone through a considerable amount of eye-candy. The bodybuilding Carver twins who morphed into an incredible hulk have departed as has much of the old lacross team. The solid and dependable gay Danny no longer flexes in the change room and the dimpled chinned Colton Haynes whom Scott described as a pretty boy is gone. As Deputy Parish Ryan Kelley spends more screen time flexing his naked chest than he does stretching his tightly taylored uniform. By contrast save for lifting his shirt to show off his latest wounds Tyler Perry has been keeping his clothes on.

Even though I love this show, this season was full of crap, especially when Liam bet Scott in a fight, which is basically saying Liam could have beaten Peter in season 1, which is a load of shit.

A slow, boring season with a few upsides to it yet a confusing storyline surrounding the new characters like Theo.

Teen Wolf started out as a modern campy tv show with way too much teen sex and far too few good story lines. The only largely talented presence on the show is Dylan O'Brien, who far outclasses his co-stars by the start of season 3. By season 5, it's evident that while Holland Roden manages to keep the viewer's interest while she's on screen, the same cannot be said for the so-called 'star' of the show, the Teen Wolf himself, Tyler Posey. At season 5, we see the plot holes digging themselves deeper and deeper, contradictions in the lore are rampant, and the turnover rate for actors in a supporting role are indefensibly high. This show is awful. Period.