The Booth at the End: Season 1
(2011)
You might also like
Mr. Student Body President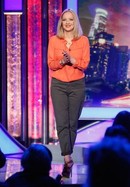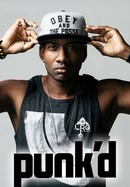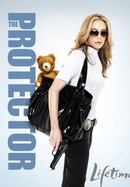 Rate And Review
Audience Reviews for The Booth at the End: Season 1
Subtle, minimalist and powerful. Between the acting (thank you, Xander Berkeley!), the consistently solid direction and writing worthy of prose poetry, The Booth at the End is about as good as television can get.

Phenomenal show. Demonstrates quite clearly that you can make a masterpiece with little more than a camera, a diner, and a captivating story.

Just found this gem; two seasons is far too few.

Economy not budget and Noir as much as Serling, this single-set 1/2 hour series is riveting. A nameless "Man" runs the legit karma rackets from a diner booth, catering to all inquiring lovelorn, cancer-afflicted, God-abandoned, criminally insane anybodies who crave something. He grants virtually limitless wish fulfillment for a "task." Xander Berkeley as the cryptic freelance fate barterer is a Faustian-Freudian-Faulknerian enigma with a human side almost as troubled as his clients, despite his ontological mojo. The claustrophobic setting vectors you into lab rat fascination with a dozen complex mazes of yearnings, appraisals and rewards that ricochet, rebound and redeem in satisfyingly addictive ways.

Much like a cleverly written book, this series absorbs the viewer by using their own imagination as transport. You won't be able to stop watching.

It takes a risk with its execution but it manages to hold together and present an intriguing show altogether.