The Newsroom: Season 1
(2012)
Where to watch
Buy
Buy
Subscription
Buy
You might also like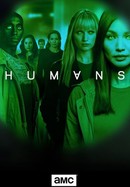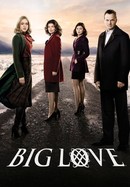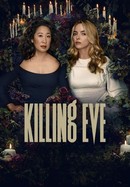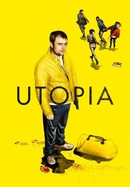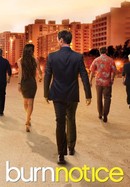 Rate And Review
The Newsroom: Season 1 Photos
News & Interviews for The Newsroom: Season 1
Audience Reviews for The Newsroom: Season 1
It is guaranteed that you will be blown off your feet. Brilliant in every aspect and this is what a TV show could go with all ingredients are in right aspects.

The Newsroom holds a special place in my heart for two reasons. First, it exposed the lazy, forgetful, and or deluded punditry of TV critics, and second, the news media deserved and continues to deserve every bit of the critique leveled at them by the show. As for the former point, all the "overwrought" and "pretentious" and "deadly serious about themselves" derision is apparently an over-correction for the mistake of lavishing praise on The Newsroom's creator's previous overwrought, pretentious, deadly serious about itself show, The West Wing. The Newsroom is that kid in the anti-drug commercial, shouting at The West Wing: "I learned it from you, Dad!" There is nothing wrong with The Newsroom that wasn't wrong with The West Wing. Strike from your mind any critic(s) who think one is genius and the other is crap; they're clearly just making this shit up as they go along. And as for the news media, it was predictable they'd pitch a hissy fit over The Newsroom, wildly stabbing pointed fingers as they leveled their worst charges at it, almost all of which can be summed up, "It's a work of fiction!" And pitch their fit the news media did, because they couldn't credibly claim that The Newsroom's most valuable contribution - holding up a funhouse mirror to the real news media - was a disservice. And having said all that, if you like Sorkin's fast-talking zingers, sermonizing, and melodrama, The Newsroom is no worse than The West Wing.

This is one of the finest television series in history. My only negative comment is, it didn't run for nine seasons.

Just imagine how much dialogue they had to memorize

Everyone should see this series for what it is: a series. It's entertaining and grabs you from the get-go. I really enjoyed it. I hope to see more from this series again in the future.

HBO usually gets it right but this one is a complete disaster and I cannot believe there's 2 more seasons of this. Bad script. Not smart. The opposite of gripping - whatever that is.

Oh wow. Pretentious as F***. Pretentious pretentious pretentious.

This is one of the greatest shows ever made. The first season is amazing, the second season is stellar, and the third season leaves you wishing it hadn't ended!

One of the best tv shows ever!!! Not for qanon or other trump supporters.

The Newsroom can feel too self-satisfied with its own answers to the complex issues surrounding the news media, but it mostly overcomes its flaws with incredibly sharp dialogue and a fully committed performance from Jeff Daniels.
See Details