The Strain: Season 3
(2016)
You might also like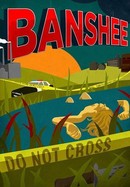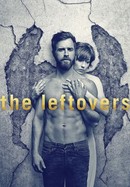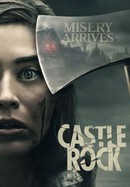 Rate And Review
The Strain: Season 3 Photos
Audience Reviews for The Strain: Season 3
I created an account just to get this stupid user rating down. I have never seen such a retarded ending for a season. For me the series is over here. I don't care if the zombies win and every human dies but not like this, not because of this retarded kid that should have died in season 1. Such garbage! Maybe worse than season 8 of got ngl ... Pathetic

Impressively how they could low this much the level of the serie whit this season, just depressing

Best of the three seasons. (if you didn't know a fourth was coming).. The contagion was real .. it was spreading outside of NYC, lots of trial and error reality survival moments. The feeler vampires were pretty good. I can't give a perfect five because the editing gave them kind of a cheap feel. The monologues were great. Pros.. It was more realistic than what people gave it credit for. It had the sadistic vibe from Eichhorst.. holy crap that dude had some great pizzazz moments where he's all shot up and then can just turn a dime and have this satyrical zeal for talking to Palmer.. That alone is worth five stars. Cons: I wasn't crazy for the new intro soundtrack but I didn't hate it. Can't stand the kid, put a bag on his head and presume him infected. Actingwise he probably did a good job. The mother son bond was overplayed ..

Can this show get any scarier and theilling

A very entertaining season that keeps the show moving forward after the stalled feeling of the 2nd. Overall this is the season that takes the show where you want it to go. Lots of action and Corey Stoll and Kevin Durand are both on top form attacking the problem from different angles. Although a little light in the dramatics the story pushes itself along nicely and for fans of Blade 2 and the Hellboy films there is a lot here to keep you entertained.

Familiar themes and backdrop but the evolution of the characters and the environment is really interesting.

Honestly, The show still has momentum. No use writing it off yet. Only noticeable hick up thus far has to be recasting Max Charles, absolutely hate the kid not because of how they try to depict him as the misguided son, but simply because the acting has been god awful at every moment he's been used. I've cringed every time they do any form of focus on him.

I'm binge watching hulu and am hooked..

This show is better with every season

a mediocre score for a mediocre season. fan fav's fall and Eph's kid again proves why he should join his mother...