The Affair: Season 3
(2016 - 2017)
You might also like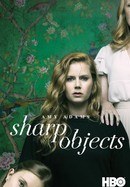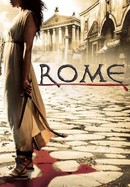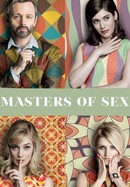 Rate And Review
The Affair: Season 3 Photos
News & Interviews for The Affair: Season 3
Audience Reviews for The Affair: Season 3
How dare you ruin such a beautiful show like that? Is season 3 developed by new producers? New writers? What is it? I don't care but it's not very fun to watch anymore. Why add this boring French character that brings absolutely nothing to the show? Her presence doesn't make sense cus she just doesn't do anything. I hope season 4 is better than this.

Just as with season 2, the characters are as unlikable as they've ever been. They continue to make the worst and most absurd choices anyone could make in the situations they're placed in. I can't figure out why I've stuck around through this. Maybe it's because season 4 has good reviews. It's a frustrating show. I find myself interested in it for a minute and then out of it for the next 4, then back in for a minute, etc. Though I hate all the characters in this season, I think I actually like Vick. He might be the only character I've ever liked on this show. Ever.

Why did they ruin it. I Didt like the new characters what was that all about??? The french random story just to fill the gaps so annoying! Keep to the real storylines we all loved in season 2! The dark weird eerie plot really??? just ruined the actual stories for me. Bit disappointing but still enjoyed most the the season.

Loved season 1 and 2 and wish it had ended on a high then. Wha a let down season 3 has been

Season 3 was different and good until the last couple of episodes?? I was so disappointed and confused with the direction this show took.

very exciting, well-built drama with many talented actress. good casting aswell

Following in its path, the story continues, but streches far away from its earlier self, suddenly books and fame are long gone, now its psycho-time with schizo/benzo reality. Still good, but honestly somehow roadside.

Due to stagnant momentum and some dips into abusrdity, The Affair's latest year is its weakest yet, but the show hasn't giving up its strong cards yet. Picking up after a two-year time jump after the second season's shocking finale, The Affair dispenses with the ascendent arc that it built over two years, and in many ways starts from scratch. The character's are all in different places this year, which lends itself to some fascinating developments, but the show lacks the quick-to-the-punch method that worked so well for it previously, and at times it can feel like the narrative is meandering. Where The Affair still excels though, is knowing how to get fucking dark! The Noah storyline is the most interesting one this season as expected, with Dominic West's character going into some dark territory, and dealing with a creepy stalker (played with aplomb by none other than Brenden Fraser!). Fortunately, The Affair doesn't follow the framework of other Showtime series by jumping the shark in its third season, but it's a bit disappointing after two preliminary seasons that were the closest on American television to feeling novel-esque.

The Affair has lost its way. I don't like the dark turn it has taken. I can barely make it through an episode now.

I'm hooked. Possible the best show on Television. Why had I not heard about this show before. Everyone should be watching. Gripping, Sexy, Sultry, Provocative, Erotic, Dramatic, Violent, Passionate.