The Affair: Season 5
(2019)
You might also like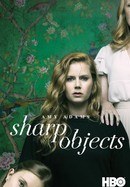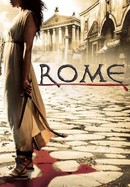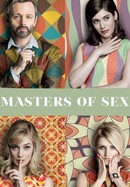 Rate And Review
The Affair: Season 5 Videos
The Affair: Season 5 Photos
News & Interviews for The Affair: Season 5
Audience Reviews for The Affair: Season 5
I thought this was a nice ending to the show. The beginning starts off a little silly but the last two to three episodes are just gold, and get back to the heart of the show – what it means to be a flawed being who loves another flawed being in a flawed world. There is a not black-and-white "#MeToo" subplot that lends itself very well to the Rashomon style of the show – that there are conflicting truths. The climate crisis and LA fires are a constant backdrop and the most realistic depiction I've seen of this new reality for many Californians. In all, it's bleak, it's realistic, it's hopeful, it feels real.

Season 5 was ridiculous. Seriously should have stopped after season 3.

Worst season of this series. Off topic, off brand. Terrible! Not sexy... booooo. Loved it until I got to this season. Stop at season 4.

Ive been binge watching as I thought this was one of the best series I've seen in a Belem. However, season 5 is a huge disappointment. It's getting too far fetched and depressing for me going Into the future. Seems the writers were desperate for a story line. I don't even kNow if I can watch the rest.

Awful awful show. SOOOOOOO BORING!!! One long awful slog. Don't waste your time. You keep thinking it will get better. It doesn't. By the end of it, even the 12-year-old was drinking. Don't waste your time on this drivel. I am embarrassed for the writers, everyone involved. Poor Maura Tierney (Helen), having to even be associated with it.

After watching 5 seasons, I am glad I invested the time into this gripping story-line that had many surprises. I did not like all the characters they introduced. Sometimes I felt it moved in a direction that was not best but overall I enjoyed 90% of the acting and characters. Season 5 had the most surprises and also a few episodes that I disliked the most. It did do a great job of wrapping up the stories of the most important characters.

Claes Bang made the season!

I am happy because of happy ending of this unfortunate story of all the characters. Noah is still all alone. Seen him on grave of Helen but everyone left Allison alone. Used to see her at Gabriel's Grave narrating stories the same way Noah did at Helen's grave but it's so disheartening to see no one visited her graveyard in the end like everyone has forgotten her. Not even Joanie, Noah or anyone visited her graveyard. Now everyone might ask that Allison was not buried instead she was burnt liked Hindu tradition by her mother but Cole took the ashes and bones of her and ran away to Gabriel's grave. I loved Cole in the entire story. Such a gentleman, calm and carried all the pain till his death. I wish Allison could have reunited with Cole in the end instead of her sudden demise. Anyways this story is best example of cheating and ruining families of both sides till forever.

I followed the show from the first episode, until yesterday that I saw the last one. Undoubtedly, they leave us with a smile, achieving an unthinkable effect on the audience. From uncontrolled passion, to unbridled anger, through hatred, redemption, sadness, all emotions together over 5 seasons. In our hearts the four main characters. And the incredible performance of Maura Tierney

Great acting as usual, the humanity aspect was brilliantly portrayed. Overall, Loved it.