Where to watch
Buy
Buy
Subscription
Subscription
Buy
You might also like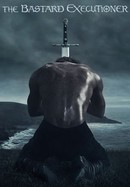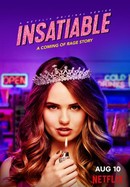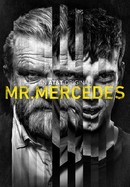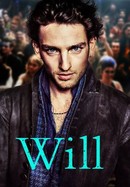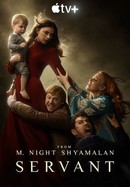 Rate And Review
News & Interviews for The Chi
Audience Reviews for The Chi: Season 3
Horrible writing poor character development indecisive plot direction leaves you disappointed not surprised

i feel like they really messed up killing off jason mitchell character Brandon and even killing Reg was dumb they were my favorite characters smh but that's how it goes i guess i'll still probably finish the season see how it goes but i don't like the direction that the show is going in after the end of the second season

I could barely get thru episode 1 of season 3. They are suppose to be doing a season 4? Bro please Don't! I just started this show and was into it. But than here comes season 3: Episode one was so lame and off the mark, I've lost full interest in continuing to even watch. And that has never happened to me before. Must be the biggest upset, worst story shift I'ver ever witness. How can you occur a fan and lose them in a snap? Be The Chi Season 3... shheesh!

Talk about a show tanking! Damn!! Season 3 was PAINFUL!!!! I'm on Episode 8 and it is dragging! Painful like a root canal. This show has no idea what it is anymore. The pacing is horrible, terrible plot line, dialogue. I don't blame the actors, feels like script and dialogue issues. I understand the producers had a problem with a cast member, and they thought a no-no to recast, but they should have rather than just take this show COMPLETELY in the OPPOSITE direction. Please, season 1 & 2 were winners. The show had heart. Figure it out.

O Brother, Where Art Thou? ...what? Exactly. I am not sure what has happened to various production aspects of this show (i.e. a shift in both directing and writing) now in SE03, but it is no longer the same show and it is bad. It is as though they did a full stop at the end of SE02, tossed all their character and plot maps, and said, "OK, now we are writing and directing this for a different audience" and on top of that it is apparent that none of the original caste were happy about this shift. Yes in SE03 there are cast members missing (that has happened before in productions...), but this abrupt shift has not been enjoyable. If it was a concept to shift every season that would be different, but that is not the case here and the first two seasons were quite strong, even recommendable to friends&colleagues, but now that recommendation comes with a big, bold asterisk, "Stop at the end of season 2 -- trust me".

Am I the only one wondering how Emmett's mom went from being a caregver to an experienced counselor with years of experience? Or how all of a sudden her character is best friends with the lesbian couple. Kev and Emmett's relationship felt very forced. They just made him a Brandon fill in with no relationship build up. How is Jake keeping up at the prestigious school Kev got accepted to, when while at public school he never even attended classes? Kev not being able to sympathize with Keisha following her ordeal felt out of character. How his character just sorta went on with life and hanging with his friends and focusing on trying to bone his girl all while keisha was missing was very out of character. This really seemed like a whole other show with all of the added sex scenes and over inclusion of LGBTQ characters. The stud stripper just really was like huh, where they do that at? All the females all into a stud stripper and it being the mom idea was not realistic at all. Jake saying I'm ok with you because we learned about transgender people in school felt like propaganda. Kisha being so open about blurting out she was pregnant with her rapist baby was weird. She told like 5 people when it just seems she would have been more guarded and private while carrying such a heavy burden. Really poor writing this season. I could keep going, but I'll leave it be 🙄

The biggest disappointment in Black TV. Lena Waithe, why!? The worst writing and acting were brought out in this season. How can such drastic changes occur in a show without reasonable explanation or tying up of loose ends!? The transition was so terrible that this might as well have been a completely different show. The storyline they tried to run with to save this show was absolutely atrocious. Please, whatever you do, do NOT even THINK about writing a Season 4. Save us the trouble and cancel the show altogether!!

If CHI was a person, I'd ask... Why didn't you stop at season two and leave us with endless possibilities???!!! I'd rather scratch a chalkboard. Most times people say "don't listen to your critics". Maybe you should though because this may have been a painful nail in the coffin. R.i.p season 3.

It's a sharp turn to sh*tsville. There was a time where this show was one of the most intelligently written, raw, and gritty explorations of life on the other side of the track. This season exploited a dark event and rode it forward with corny dialogue and cheap plot devices. No one behaves in any way that is revolutionary. The LaLa character was just as I thought she would be...corny. Emmett was a highlight as he was actually growing but that quickly hit its plateau because he wasn't doing much more than the same thing but at night and then he ruins all redemption of his character by making a sharp u-turn towards his immature ways. Keisha and Kevin's interactions post-dark-event don't add up at all. Giving the parents too much screen time and cheesy dialogue exposed the failures of this season. It's unfortunate for these characters, but there isn't a need for the audience to hear these characters' forced dialogue—it adds nothing to the episode—speaking of which, what the hell is this Duda and wife storyline and how it exposes the church? Lame and poor use of the gritty character who has been groomed to be someone else. This season is such a failure and I'm so disappointed that I could just keep writing about all its issues but I'll end with this? What is this show? It is not The Chi of Season 1 and 2 which is very unfortunate. Obviously there were some behind the scenes cast issues which caused a bunch of lame duck plot re-writes. Probably would had been a better choice to postpone this season, rewrite it properly before shooting it.

This show has gone so downhill this season, it's really too bad. The writing is terrible and the acting is flat and awkward. Will struggle through the rest of these episodes, but it's a challenge.
See Details