Where to watch
Subscription
You might also like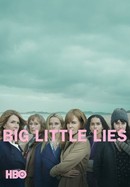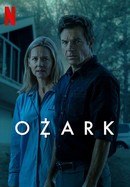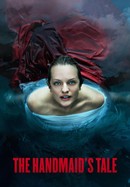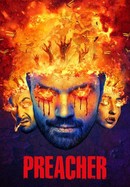 Rate And Review
The Crown: Season 2 Photos
News & Interviews for The Crown
Audience Reviews for The Crown: Season 2
Claire Foy continues to amaze me with her character in the second season. The character development in this season is huge and amazingly handled. The storyline of the marriage problems between Elizabeth and Philp is still my favorite storyline.

again, a marvelous performance. I wish there would be more focus on the other characters

a great second season with more struggles in the royal couple

Matt Smith and Claire Fly at their best, loved every second of the show

Season 1 Review: I put off watching The Crown for years. It didn't look appealing enough to waste valuable time watching actors that were unfamiliar to me. I just have a very busy schedule, and I rarely get the opportunity to sit down to enjoy my usual favorites. However, having surgery recently and seeing it pop up over and over, and over... and over again. I decided to give it a try. Unfortunately, Season 1 was so captivating, that even after recovery, I found it difficult to even get out of bed to get any work done. The problems this show has caused me are insufferable. I have to use restroom breaks as an opportunity to free myself from the mania. Nevertheless, against my better judgment, I always start another episode like a deranged person. So, if you have plenty of time to waste, grab some popcorn and get comfortable. You'll be there a while. Season 2 Review: Claire Foy has done it again. She made me fall in love with The Queen in Season 1, and kept me rooting for her throughout Season 2. This show has made me wish I had cared more about World History in my 38 years. I've been surprised by several interesting scandals and events in a part of the world that I was never interested to learn about before. I'm not familiar with Matt Smith outside of The Crown, but it seems he is a great actor. Unfortunately, he's just not doing it for me this season. Prince Phillip may have been a jackass, but Smith portrays him with vile evilness. I feel he would be better suited in a role as a serial killer. Vanessa Kirby really makes you sympathize with Princess Margaret. Kirby provides a deep understand of why she was always... kinda ratchet. I could go on about the cast, but you'll just have to see for yourself.

Better pacing, deeper themes and even greater performances from the whole cast allows the Crown to get closer to the grandiosity of its subject.

Just as good or better than season 1

Claire Foy feels more confident this time around - perhaps it's just the character maturing but she herself feels as if she knows she is a star.

I always come back to this show to watch it again. It's so good!

The chapters of the queens life gets deeper and more interesting.
See Details