The Crown: Season 2
(2017)
You might also like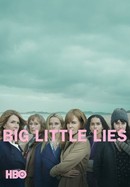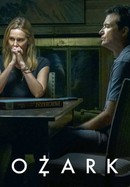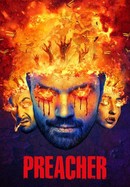 Rate And Review
The Crown: Season 2 Photos
News & Interviews for The Crown: Season 2
Audience Reviews for The Crown: Season 2
I always come back to this show to watch it again. It's so good!

The chapters of the queens life gets deeper and more interesting.

Fantastic, best series on NETFLIX

A slight step down from Season 1, but still an excellent experience. The acting and production value are what makes this show stellar. What held it back for me was the poor casting of Dexter's Michael C. Hall as JFK and the lackluster narrative choices this season offered. I'm growing tired of the "let's make Philip & Margret more and more unlikable" angle. 8/10

Season 2 Britain's royal family finds itself deeply affected by the turbulent times of the late 1950s and early 1960s as young Queen Elizabeth confronts a daunting series of events, from the Suez Canal crisis to the scandalous Profumo affair. The Crown continues its reign with a self-assured sophomore season that indulges in high drama and sumptuous costumes. Claire Foy, Vanessa Kirby and Matt Smith continue to dazzle audiences with their ability to embody their real life counterparts. Claire Foy is excellent again as queen Elizabeth II. The duke of Edinburgh is more present in this season, this is not bad, but it takes away from Claire Foy; who is the stand out of the first two seasons. The filming, the decors, the sounds, the music, the photography are still outstanding . 7/10

Amazing! I loved all the pregnancy scenes and was fascinated by the plot. Claire Foy is one of my favourite actresses and her and Matts job was just immaculate

While season one explored in great detail the politics of Queen Elizabeth's early years as sovereign, season two leans towards the relationships within the royal family. The result is just as enthralling, thanks in large part to Claire Foy's Emmy-winning performance and Matt Smith's equally impressive work.

See my review in season one post

It was well made however I felt as if it was a little dull/non-eventful, almost as though there was something missing, but I don't know if that was just me

Really good! Not as good as S1, but still managed to entertain and surpass. This season takes a shift away from the rise of the queen, and deals with some of her internal challanges within her own family. Claire foy is fantastic as the queen!