The Kominsky Method: Season 2
(2019)
Where to watch
Buy from $1.99
Subscription
Buy from $1.99
Buy from $1.99
You might also like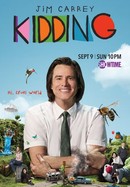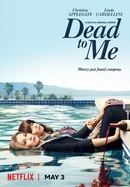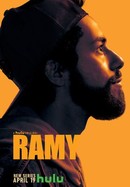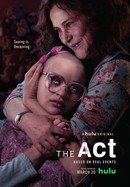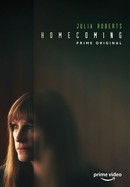 Rate And Review
The Kominsky Method: Season 2 Videos
The Kominsky Method: Season 2 Photos
News & Interviews for The Kominsky Method: Season 2
Audience Reviews for The Kominsky Method: Season 2
I really like this show. Douglas and Arkin are both superb in their roles. But....., really the fat girl could only reel in an over the hill, bald, loser (retired school teacher with very modest means)!!?? Way to go, perpetuating the stereotype that fat women need to settle for whatever schmuck will give them any attention.

Even better than season one! The writing on this programme is stellar brilliant.The acting is brilliant, fantastic character, funny, sad, entertaining. If you don't watch anything on Netflix, watch this!!

Character development is done in a subtle and brilliant way.

It's a nifty diversion with enough laughs and really smart and witty writing.

The Kominsky method was a refreshing surprise the first time I laid eyes on it, starring two brilliant actors, Michael Douglas and Alan Arkin with great comedy timing and just the perfect balance of drama. It's the story of a relationship between two best friends and their mischiefs in their old age, it doesn't have much filters which make it bluntly comedic but at the same time it has moments that will tear you up. Both are amazing but Alan Arkin's comedy timing is out of this world he speaks his mind not caring much about what other people think which as you can imagine doesn't always go right. Michael Douglas as you would expect also brings his A game to this show! There are hard times to deal with as you become older but these two discussing with each other like an old couple, smiling in the face of hardship show us that it's always a matter of perspective. The last season doesn't start as strong as the previous and it could've been even better if a specific incident didn't occur, however it introduces another character that manages to bring balance to it, and the ending feels right.

It's been a long time since I recommended a show to anyone, but this one is worthwhile. Season 1 is slow despite the death of Eileen to expedite the story lines, with Eileen's ghost appearing clunkily, but Season 2 is everything that Season 1 isn't. I feel like Season 2 is the tip of the iceberg, and this show needs to go on as the antidote to shows like "Curb Your Enthusiasm" which has been aging on season after season, with no emotional development in its characters. Chuck Lorre (someone I've always thought of as a sitcom king) really brings a real and sweet vulnerability to all the characters, and Kominsky's acting classroom is just a wonderful place to explore the play within a play, the new versus the old. Paul Reiser is the hidden gem of this show playing Martin, and displays a full nuanced emotional range that is so stunning, I have an appreciation for him like I never had before. Nancy Travis plays the best drunk I have ever seen in my life. Unbelievable. I love that this show plays out the consequences of what happens when you indulge in certain pleasures, and Nancy is so beautiful in this part. It's great to see an actress who is in her skin for her age and dazzling! And I mean that as no insult, just that she is such a breath of fresh air. It took this show for me to realize how great she is as a performer. Lisa Edelstein's and Alan Arkin's Daddy-Daughter dynamic is brutal and outstanding in Season 2, whereas Season 1 glazes over their broken relationship with jokes. I also love that the underlying theme of this show is Dad-Daughter relationships. As a daughter of an 70-something Dad, the constant prostate mentions, and the antiquated ideas Kominsky sometimes introduces into his teaching practices, are all to familiar. Love this show, it should be on for 10 more years, and every actor over 60 in Hollywood should be a part of it. They definitely shouldn't shelf this after 3 seasons, as this is Lorre's masterpiece on life in a nuthouse. If nothing else, Lorre should take Reiser up on a new show where he's the star, as I never watched "Mad About You", but I'd watch Reiser headline a Kominsky-like dramedy in the future. Please get Eddie Pepitone to star as Reiser's brother in this future-dramedy, as Reiser looks like Pepitone in drag as Martin.

Great show about the challenges of getting old, finding love after 60, and relationships with adult children. Lots of laughs and many truths with a great cast.

The chemistry between Douglas and Arkin is perfect. Jeez, some of the stuff they say makes me laugh out loud multiple times every episode and I don't usually laugh out loud watching a show. Cannot wait for season 3!

An amazingly funny show for guys about how it's being old. There's another part of the show when 1 of these guys has to interact with some stupid ass shit hipsters from the Bay area who don't know shit about life & that part i do recommend to just skip through (& Netflix makes it extra easy)!

Wonderful Tv Show with Michael Douglas at his best! Absolute Must See!